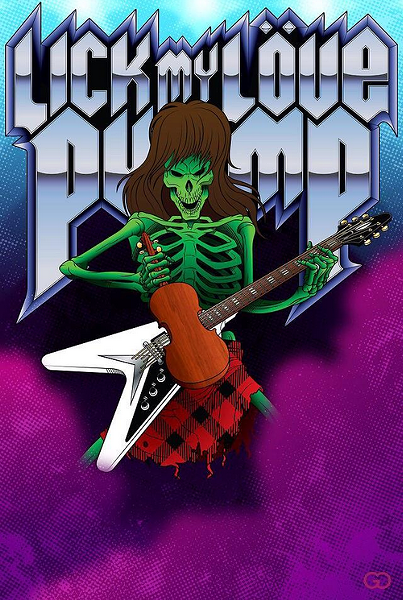 Artist Gerry Cleary's '80s-tastic art
Despite the rain last night, I walked three kilometres to the opening of the cinema-inspired art show, Class of '84, at The Dart Gallery (127A Portland Street), running now until December 7. 

It rules. 1984 was a huge year for film, owning blockbusters like Terminator, Gremlins, The Karate Kid, Ghostbusters, This is Spinal Tap, Indiana Jones and every movie I watched 200 times in my jammies on the floor in front of the TV. It's a small exhibit but The Dart Gallery brings together fan-pieces by local artists inspired by this glorious era in Hollywood, which also includes the arcade game STARFIGHTER based on the 1984 Nick Castle flick (free play all day every day. Kyle Larkin, get down there). My favourite contributions are an amazing, mixed-media 3D portrait of T-800 (Jay Silver), a cozy Ghostbusters quilt (Amee Semel) and a prismatic painting of Spock (Tracy Leonard). All the pieces are for sale and affordable. The Dart Gallery also features lots of other pieces and remaining stock from their Simpsons-themed show. Honestly, I love pop-culture exhibits like this; it's lighthearted, iconic and really creative, and it falls somewhere between kitsch-craft and movie-nerd paradise. These go to eleven. I'll be back.