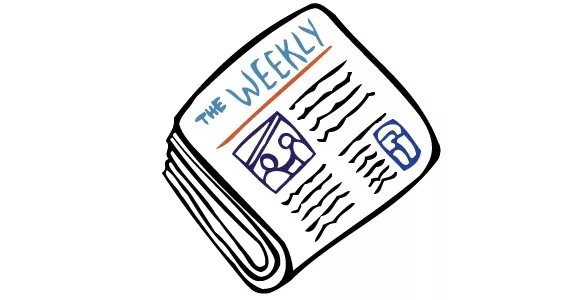 Were you taught the history of Confederation?
Our glorious country, from sea to shining see?
Sorry, that's that Other Place – that place of mottoes,
Of Live Free or Die, of Resist Much, Obey Little...
Our place is ancient, pomp, powder wigged -
Right Honorable, but God Forbid Sir'd or Lorded.
Change, Change! the politicians say on schedule,
Yet every time, we get a Premier; a cabinet in gang-colors.

Why? Why do we do this every time?
Why do we believe that we have to do it?
Would you trust a politician to represent you, in any circumstance?
Do you trust any-one to hold your rights completely?

I digress - on Confederation, do you know the Charlettown Conference?
I am sure you do, it's famous – But,
Were you taught that it was meant
Only to be a union of the Maritimes?

Then crashing the party, lo and behold:
The Right Honorable John A. himself.
I think you can guess the rest,
Here we are, after all, all proud Canadians.

But even then you'd be missing a great moment:

Joseph Howe – that Newspaper Guy with the statue.
He was Premier once, I'm sure you know that -
His party won 18 of the 19 seats in the province.
But, do you know his party's platform?

Independence from Canada.

Can you imagine? A majority government,
Elected on a platform of pride and independence,
During the time of Confederation,
Not wanting to live under the thumb of others.

And so, the Proposition was politely presented to the Feds,
Who politely declined, of course.
And we, Proto-Canadians, politely accepted their decision.
And in that moment, politely, Nova Scotia lost its rights.

By being denied our ultimate right – of Independence,
With not so much of a peep in protest,
We, by implication, consented to our remaining rights
being stripped of us, if given the convenience to.

That is the precedent we live within.
Right out of the gate our most sacred right denied to us.
The good fight given up by a politician,
Who didn't want to insult proud institutions.

We cast our votes – some do, anyhow – less every year,
Told that not to vote is a cardinal sin;
That people gave up their lives for our privileged rights.
But, rights to what rights?

The right to sign our rights over to Them?
Them, who smile and wave and kiss the baby's cheek?
Who represent us, and our rights, in power that we give Them -
By our ticking a box in a polling station.

Next time you vote, if you vote,
Consider what you are assenting to.
Consider what it means to be represented.
And consider what rights you're giving up.

And when the smiling politician,
Turns out to be a Right Honorable Ass,
I don't want you to look for a new politician,
I want you to look for a different kind of change.
—Born the Tired Child of Tired Voters