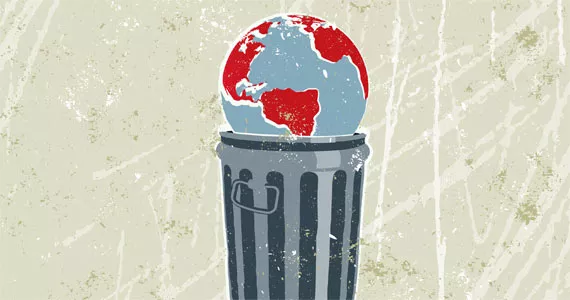 It's 2016. No matter what inside jokes you have at work, it's never appropriate to very loudly and proudly say 'THAT'S GAY!' when a customer refers to your co-worker's multicoloured hair.
It's especially not cool when the customer says they're gay, expresses discomfort with your comment, and you yell at them saying that 'They have no right to jump in because they don't know the whole story.'
I walked in your store, I waited in line, you called someone gay and waited for the three other people in the store to join you in laughing. the room was pretty quiet. Anyway, that's all the context I have. You're wearing a uniform and are on the clock at work where it's expected that you maintain some sort of professional front. I don't want to jump into anything, but sort your shit out.
Also, your fellow cashier obviously did not think your joke was funny considering that as soon as you called him gay, he shot me a look of complete embarrassment. His posture noticeably changed.
You're a fucking bully and I will not be buying my cigarettes, gas, or junk food at your convenience store on Robie Street. —The Fag With Who Bought the Peanut Butter Cups