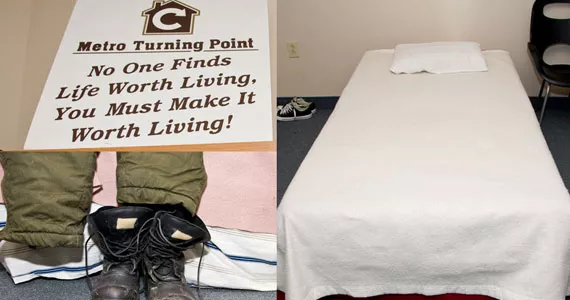 Groups that help homeless people in Halifax are once again worrying that the federal money that make possible their operations will dry up. The problem is that instead of providing a steady, predictable flow of funding with consistent rules and policies, Ottawa has been providing the money in two-year chunks, with no indication that the money will be available in the future or, if it is, what strings will be attached. At issue is the Homelessness Partnering Strategy, which provided $1.6 million to a Community Advisory Board composed of local citizens and organizational reps who decide how best to divvy up the money.
"Some communities need more housing, some communities need more social support," says Wayne MacNaughton, former chair of the CAB.
McNaughtn says changing regulations could deny funding to new start-up groups, such as the methadone clinic Direction 180, which started thanks to HPS funding. Also endangered is Community Action on Homelessness' research and advocacy work, which receives 10 percent of the HPS money. CAH's research determines where the greatest need for housing lies, and should the funding end, says MacNaughton, "there is no fallback" to continue research and advocacy for the homeless.
Halifax MP Megan Leslie says she likes the community decision-making aspect of the HPS. "This money works because it is done on a community model," she says. "My criticism is that this is not a long-term housing strategy. The community groups can't plan for the future, the workers start looking for other jobs. Every two years we go through this; it's no way to address homelessness."