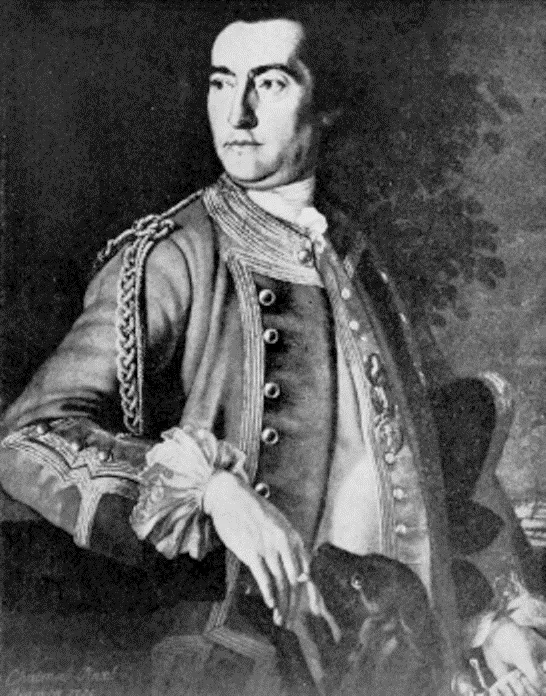 I hadn't reported on the proposal to change the name of Cornwallis Junior High because I was on vacation, in Germany, when the proposal was put forward, and so wasn't in a position to interview people. I did, however, follow the story on local news sites, and was pleased to see the school board unanimously approve the change. But I was immensely surprised to come back home and find wide disapproval of the change. It makes me sad, to be honest.
The issue is straight-forward: children, of all ethnicities, are attending or interacting with (via sports teams, for example) a school named in honour of a person who promoted racially based genocide. This is simply wrong. It's wrong to subject Mi'kmaq children to this---honouring the murderer of their forebears is necessarily an emotional and, yes, oppressive act; it undermines their self-worth and expectations that they can fairly and fully lead successful lives in a society dominated by Europeans. But it's also unfair to subject children of European extraction to attending/visiting a school named in honour of a mass murderer; white kids implicitly learning to celebrate the genocide of natives will not likely be agents of fairness and democratic values---and their own lives are lesser for it.
It was reasonable and right for the Mi'kmaq community to bring this issue forward. They are a large community, who have suffered a series of historic wrongs, arguably right into the present, and they asked for a small act, not of redress, but of simple acknowledgement of past wrongs done onto them. It really comes down to this: why not change the name? Are we willing to acknowledge that a community says with good cause it is negatively impacted and we can readily address their concern, or not? Are we kind, or not?
Unfortunately, "kindness" doesn't characterize the response from many people. I don't know how to characterize it other than a visceral reaction; a seemingly unlimited number of thoughtless objections are barfed up, assertions really, of unchallengeable fact, often said with a sort of wizened attitude of "this is how the world really works, you children."
There are many different objections, but I'll start with an exchange I had with a friend, someone whose opinion I respect on many issues. On this, he wrote:
Consider what is in a name... like the name of a ship. Through all of history we take the names of ships very seriously, not because of the name itself or where it came from---because some ships have silly and misguided names--but because the name represented the spiritual and physical effort of the builders and the claim of right that each created thing has to exist. Like a ship, this school was built through the dedicated efforts of men and women now gone. The lines on their faces and hands can only now be seen in the chiseled stone and cracked concrete of the school. The name, which they chose thoughtfully, represents their beliefs at that time and place of beautiful celebration which we still share and their good-hearted understanding of the world along with their hope for the children of the future. In this spirit they named the school without anything but purity of effort and hopefulness for a better future... [clipped]

The name the builders gave this ship of learning dedicated to generations of children is not just lost on the rocks of an ancient rancor---equaled and surpassed in so much of history---but sullied such that when my little 12 year old boy went to "his" school this morning it was with head hung low. Was it guilt he was feeling? Is that what we want?  Or maybe just sadness from a young crewmember for a ship that has lost its name.
My response, admittedly written with some anger, was this:
The Mi'kmaq of course were not part of that community of wise elders who considered the name of the school 60 years ago. They had been excluded from any position of power to affect anything even as remotely trivial as naming a school, and their kids were hauled off to torture chambers pretending to be schools, out in the countryside, away from sensitive urban eyes.

Now, however, they have gained at least the pretense of being democratic actors in a fair society. The kids have grown up and their own kids are taught side-by-side with the kids of Europeans. But every day, they'll enter that building (or play against he sports teams from that building) honoured with the name of the man who started the long road of oppression and dispossession. The message is clear: yea, we have to pretend that we're all equals, but we know who you *really* are, and we're not going to let you forget it. And if you dare to challenge it, if you dare object that we can't celebrate your genocide, the lost of your culture, the triumph of our culture as superior to your savagery, well, you're anti-democratic, you have a warped view of history, you're petty, you hate tradition, you have no respect. You're a dirty fucking Indian.
Those opposed to the name change are in denial. They either do not see, or discount as unimportant, the crux of the issue, which is the dispossession of an entire people of their land, their language, their governments, their culture, which started with Cornwallis, the very first Englishman to step foot in Chebucto, and who put a bounty on the scalps of the people who owned this place.
And to claim some sort of historical "objectivity" by saying, as Rick Howe does, that "in those days wars were nasty affairs with atrocities committed by all sides" is not objective, but rather a perverse reading of history. The Mi'kmaq and Europeans did not meet on some vacant island in the middle of the Atlantic and decide to pointlessly murder each other. The Mi'kmaq did not invite Europeans to come here to conduct biological warfare against natives or put a bounty on their scalps. Rather, Europeans came here for their own geopolitical reasons of empire, and were happy to slaughter whoever stood in their way in order to control the land and all its products. The objection, repeated dozens of times on Twitter, that "the Mi'kmaq killed Europeans too!" is a suggestion that the natives weren't behaving kindly enough to the people slaughtering them and stealing their land. Any resistance to genocide is considered bad behaviour, still more proof that the natives are subhuman beings and deserved everything they got. This argument is, in a word, racist.
We see this exemplified by a historian quoted in the Chronicle-Herald:
Canadian historian Jack Granatstein, interviewed by The Canadian Press on Thursday, agreed with Fisher's stance.

"People, who by our standards today, are seen as viciously anti-Indian, in the 1700s were seen as great patriotic soldiers who made it safe for whites to live in Nova Scotia," he said.

"You can't apply today's standards to people of the past. That just gets silly."
But why should whites have had a right to "live safely" in 18th century Nova Scotia? More to the point, why should whites have had the right to murder the occupants of the land, steal their land and resources, break their economies, and throw the survivors into quasi prison camps?
Am I "applying today's standards"? Well, given today's apparent right of "whites" to drop freedom bombs, to displace millions of people, to torture, to force economic restructuring, etc, on any off-hue populace in the world, I'd say that standards haven't much changed.
Then there's the chin-stroking assertion, said with authoritative cynicism posing as wisdom, that "the victors write history," and so who is anyone to object to the Cornwallis name on schools? Yea, I guess we can back ourselves out of any responsibility to affect positive change by sighing and saying, "and so it goes," but the refusal to claim agency, to be responsible citizens, to give two shits about the people in our community, is to be an asshole. To be sure, history is full of horrors; we can either do something to acknowledge that, to name that, to change that, or not. We can strive for a better, more respectful, more peaceful, more just world, or not. How we act, or don't act, defines what kind of people we are. Are we kind or not?
I'm struck by the difference between the local reaction to the Cornwallis name change and the frank and thoughtful acknowledgement of the historic wrongs wrought by the German people I witnessed in Berlin. You simply cannot miss the weight of history on the German people. For example, there's the impressive honesty of the Topography of Terror museum and the reflective Memorial to the Murdered Jews of Europe occupies a prominent block just steps away from the Reichstag and Brandenberg Tor. My German friends, born long after the fall of the Nazis, speak of their part of the collective responsibility to atone for their history, a sentiment I heard repeated many, many times during my short stay.
Here in Halifax, however, the suggestion that we simply not honour a genocidal agent of imperialism is met with disdainful reaction, and absurd process issues: We can't change the name to everything, so we can't change the name of anything; Where does it stop---do we have to change the name of anything anyone objects to?
Here's a suggestion: How 'bout we in the white community work through those issues in a spirit of kindness and cooperation with the Mi'kmaq community, give pause and deep thought to how we have benefitted from historic wrongs, and how we have a responsibility to create a better world, instead of smugly accepting our position of privilege as the natural, inviolable state of things.