Tuesday night, 1,000 people filled Gottingen Street in front of Menz Bar to remember and celebrate the life of Raymond Taavel, the gay man who was murdered outside of the bar in the early hours of the day.
Here are some of the images from that remembrance. I'm sure I'm getting some of the names wrong, so please email me at timb@thecoast.ca to make corrections.
It's always difficult to estimate crowd size, but I'll place it at about 1,000. Here's a view directly in front of Menz, but this crowd stretched both north and south along the street as well.
Stewart Legere and Rose Cousins, among others, singing "Oh Brother Let's Go Down":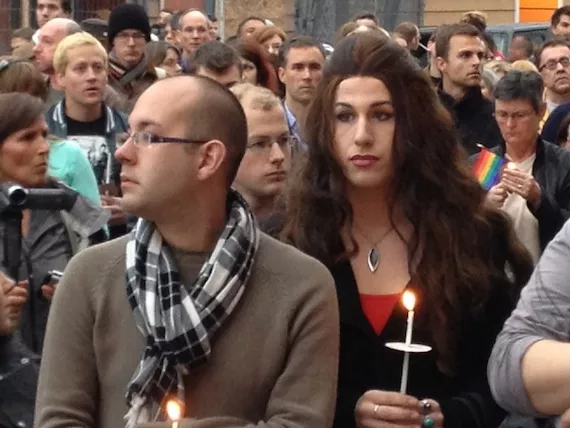 hmmm... I thought I had filmed more of this, but here's Rouge Fatale singing "Somewhere Over the Rainbow":
Barry Boyce: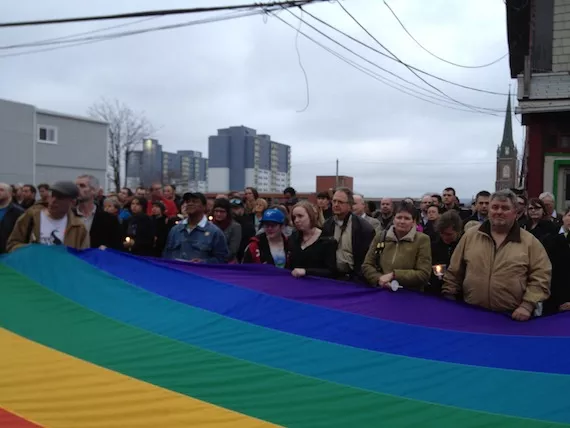 Poet Tanya Davis:
[I'll upload more videos as time allows today.]