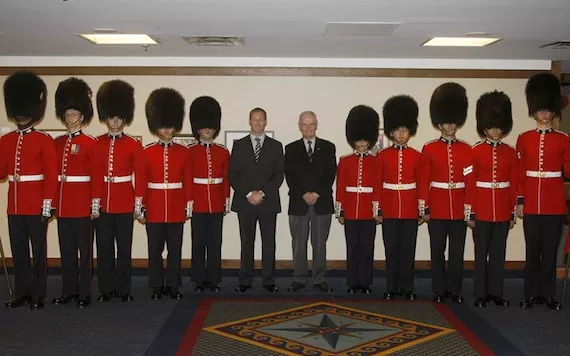 Halifax council approved $385,000 in funding for Hallmark Events this week. This category of grant funding targets recurring events with large impacts on the the city's image, identity and economy, whether for the traditions they represent, the attention they garner outside the city or their mere ability to draw large crowds.
Like the Blue Nose International Marathon, which received an increase of $10,000 to bump up its grant to $60,000 this year.
The Halifax Pop Explosion also received an increase of $15,000, up to $25,000. It's worth noting, though, that this falls short of the $40,000 it was given last year, three-quarters of which was directed toward a free concert.
The Halifax Pride Festival got a one-time boost of $15,000. They now have $40,000 to celebrate their 25th anniversary year.
In accordance with last year's budget, the Royal Nova Scotia International Tattoo received the largest sum at $90,000.
The Halifax International Busker Festival received $50,000, and the Atlantic jazz and film festivals $40,000 each.
The Shearwater East Dartmouth Minor Hockey Association International Hockey Tournament, the province's largest annual sports event, was allocated $25,000, while the chamber music-based Scotia Festival of Music got $15,000.
The Special Events Advisory committee assesses Hallmark Events annually based on a year-end report that details the event's background, location, date, economic impact, attendance, volunteer numbers and other community support, promotional campaigns and proposed operating budget.
The council also approved $23,700 for Festival and Events grants. These tend to be annual, small scale, community events such as Canada Day celebrations and cultural gatherings.
The grant money passed swiftly without a blink of an eye from the councilors, unlike last week's decline of funding to several popular events (see here.)