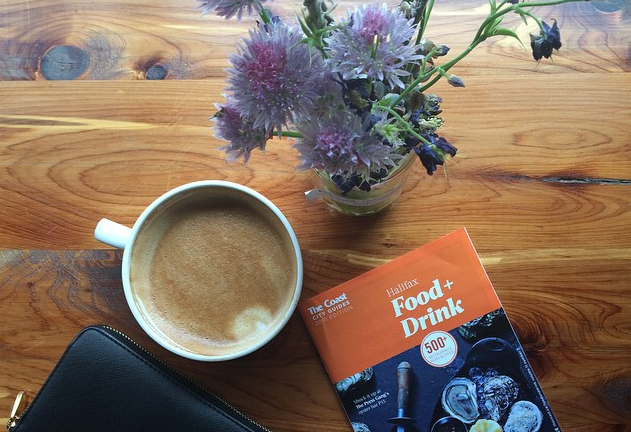 1
The Cornwallis Street Baptist Church will be holding a vigil this Friday to mourn the nine people killed last week at the Emanuel African Methodist Episcopal Church in Charleston, South Carolina. The reverend Rhonda Britton tells Metro; "We have been devastated with the news of what happened in Charleston and we are grieving with that community." The Cornwallis Street Baptist Church is calling on all 20 churches within Nova Scotia's United Baptist Association to attend.
2
In related news, some Nova Scotian stores have stopped selling confederate flags but others are apparently still cool with it. "Fortunately, here in Nova Scotia, we don't have a huge demand for them," says The Flag Shop's Debbie Hartlen. "I mean, why does someone in Nova Scotia want to fly a confederate flag?"
3
The Herald's Andrea Gunn says NDP deputy leader and Halifax MP Megan Leslie is the most expensive Nova Scotian Member of Parliament. Leslie has the highest total expenses out of the province's 11 MPs, spending $418,004 over the last year. That's not too far off from second place Conservative MP Greg Kerr, with $403,127. Gunn—who replaces Buzzfeed's Paul McLeod as the Herald's Ottawa eyes and ears—breaks down more of the costs here.
4
Halifax, say hello to Marie Darsigny. The Montreal writer is hanging with The Coast for the next couple days and checking out the Maritimes as part of Urbania magazine's upcoming Canada-themed issue. Darsigny will be taking over our Instagram today, and putting her new selfie stick to good use showcasing local sights that catch her eye.
5
Readers have really taken a shine to our map of the best spaces to cry in Halifax, with commenters offering dozens of new suggestions. New entries: The bedding aisle in the Mumford Winners, Dalplex during exam season or just "Burnside."
6
The Nova Star ferry continues to bring economic renewal to the south shore in the form of scathing media reports. Today, CBC reporters drew straws and Angela MacIvor was stuck with the task of taking a trip on the failing ferry. Hopefully she got a Groupon.
7
This one goes out to all you A/C lovers. Presenting all of the movies you should see on the big screen this summer, according to Tara Thorne.
8
You voted him Halifax's Best Bartender last year, and now Shane Beehan is competing to be Canada's best bartender at the Diageo World Class national finals in Chicago. He's there this week, so we're sending good vibes via this story about Halifax's road to cocktail culture.
+1 Sure Thing tonight
Catch Torontonian fast folk star Eugene Ripper at The Carleton tonight. Some local faves open the show, with The Sorrys and The Scoop Outs stripping down for acoustic sets and David R. Elliott playing jams from his brand new album.