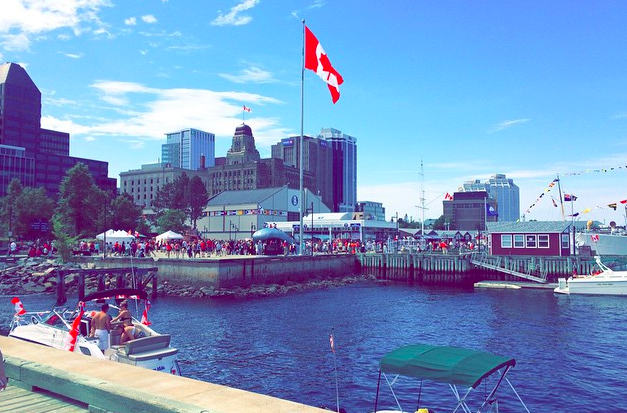 1 The Dingle is closed! Repeat; the Dingle Tower has been closed! Due to vandalism. A safety screen at the top of the tower has been kicked in. Listen up, teens: it is not cool to vandalize Dingles.
2
Awareness of Nova Scotia amongst global business people is "virtually non-existent." So says a provincial report from Communications NS and Nova Scotia Business Inc. that Aly Thomson of the Canadian Press got through FOIPOP. The paper's findings say Nova Scotia doesn't pass "on paper" evaluations that include market size, infrastructure and taxes.
3
Bad Apple Brewhouse unleashed some angry tweets last night after a bad encounter with an "uptight person" at the Stubborn Goat. The brewery's Twitter account posted the photo of another patron who they labeled an "over entitled bitch." Unsurprisingly, some took issue with those comments.
Edited, for privacy's sake.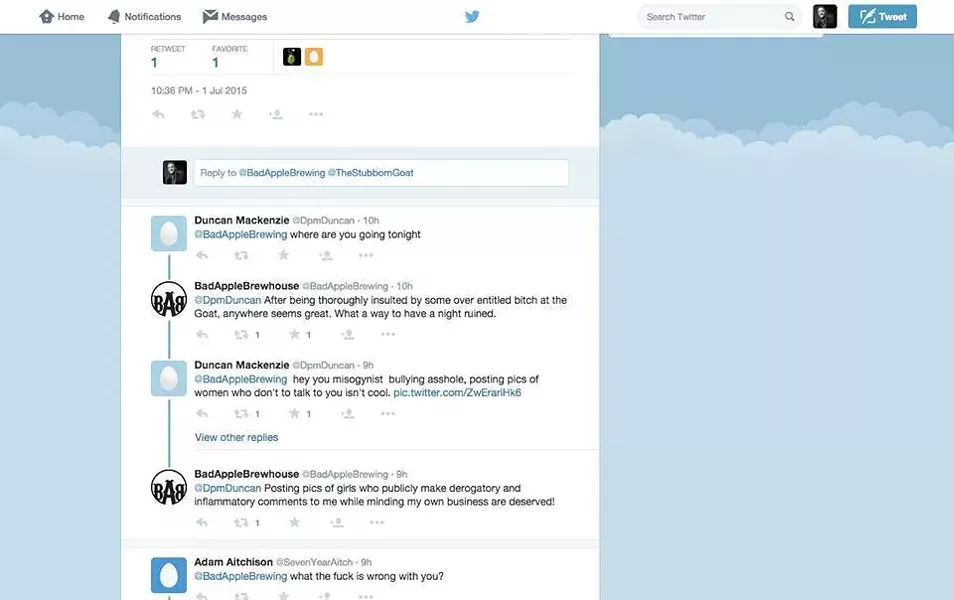 "Hey you misogynist bullying asshole, posting pics of women who don't to [SIC] talk to you isn't cool," replies one Duncan Mackenzie. Bad Apple defended the "deserved" practice of "posting pics of girls who publicly make derogatory and inflammatory comments to me while minding my own business" before taking the tweets down earlier today. They've since (kinda) apologized, over FB and Twitter.
4
Speaking of taking people's photos without asking, city editor Jacob Boon has some tips for viewers (and riders) participating in this weekend's eighth annual Naked Bike Ride.
5
Bike lanes along Hollis Street are delayed…again. This time after every company bidding on the infrastructure project came in over the city's budget. Dexter Construction bid $230,900, while Basin Contracting offered a quote of $242,100 on the $175,000 project. Brett Ruskin at CBC catalogues all the ways the bike lane project has already been scaled back and delayed.
6
A minor earthquake near Digby unleashed fog which delayed fireworks and caused England to lose via an own goal. Plus, Mills is calling it quits after 96 years. All in all, the worst Canada Day ever. Municipal fireworks will now take place tomorrow night, starting at 10pm.
7
Congratulations to our beloved arts editor Stephanie Johns, who left Coast offices Tuesday on maternity leave. We're already missing her wit and style. Expect many, many baby photos in months to come.