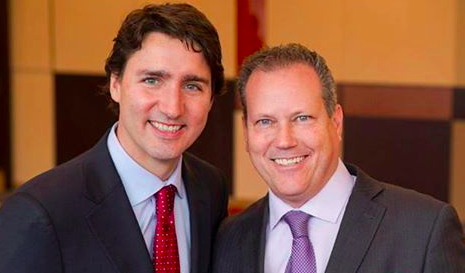 via Facebook.
Councillor Darren Fisher (right).

How slow is it at City Hall right now? Slow enough that this week's city council meeting was cancelled because, in the words of spokesperson Brendan Elliott, "it was felt the work of Regional Council could be accomplished in two meetings" instead of the three scheduled for July 21, 28 and August 4.
Cancelled meeting aside, Darren Fisher has had a busy week. The councillor for Harbourview-Burnside-Dartmouth East faced sharp criticism online about his plans for a staff report on a cluster of group homes bothering residents within an unnamed Dartmouth neighbourhood. Eventually the Department of Community Services and Minister Joanne Bernard got involved, and Fisher pulled his own request once it became clear that group homes are under the jurisdiction of the provincial government. 

"You know what, I didn't know a thing about group homes, really," says Fisher. "Now here I am making plans to visit some of the group homes with the Minister so I can get some knowledge on this."

As for the angry tweets, the councillor—who's also running as a Liberal candidate against incumbent Dartmouth NDP Member of Parliament Robert Chisholm—doesn't like having to explain himself 140 characters at a time.
"It's hard to respond on Twitter. I've said to a few people, 'Look, give me a call. Send me an email or give me a call and I'd gladly chat.'"
Fisher ballparks his current incoming phone calls at anywhere between 15-25 a day. That's likely to increase after this weekend, when it's widely believed prime minister Stephen Harper will drop the writ and kick off this fall's federal election. Fisher will be taking a leave of absence from council once his campaign officially starts.

"That would be the expectation, yeah," he says. "If I'm canvassing every day, I'm not going to be drawing a salary at council."

Right now, the councillor says he's only knocking on doors a few hours a week. But an early writ drop will mean more time to pound pavement and meet voters—and more time for the entire country to get sick of this election long before anyone can cast a vote.

"It's barbecue season," explains Fisher. "Do you want 30 days of campaigning in August when nobody wants to see you?"

After Tuesday's jam-packed agenda, Regional Council won't meet again until September 8. According to the city, this past week's cancelled meeting won't be rescheduled or made up for later in the year.