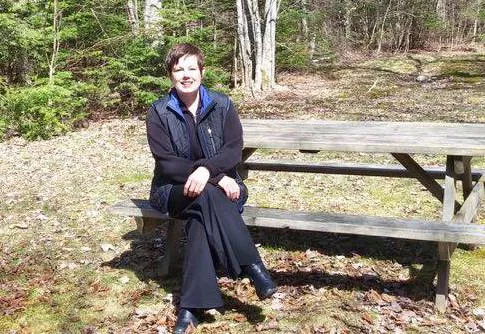 Pamela Lovelace
Get ready for a lot more of these announcements coming in the next few weeks.
The weather warms up a little bit and suddenly everyone is jumping into the political ring. Joining the many others making campaign announcements lately, Pamela Lovelace is declaring her bid for District 13 (Hammonds Plains – St. Margaret's).
The former marketing and communications specialist has spent eight years working in various roles for the CBC, here in Halifax and in New Brunswick. Lovelace has also worked a number of private and government contracts, but now she's entering the political arena.
"It's pretty exciting," she says. "I wasn't intending to run, but I was overwhelmed by the requests from community members who were asking me to put my name on the ballot."
She hopes to take over the reins from incumbent councillor and deputy mayor Matt Whitman, who was first elected to Halifax Regional Council in the 2012 election.
Lovelace says she phoned Whitman on Friday when she was preparing to make her official announcement, to thank him for his service and to let him know she'd be putting her name on the ballot. Mayor Mike Savage was next on the list of calls, and Lovelace says he offered her some sage advice.

"He said, 'You know, you're going to come across bear tracks and you're going to come across rabbit tracks, and you just want to make sure you follow those rabbit tracks.'"

Lovelace says she'd like to bring together a collaborative community visions for District 13 if elected, while making the area a destination choice for visitors.
"We've got development happening with Atlantic Playlands, we've got Hatfield Farms which is growing, we have a nine-hole golf course going in, we also have Glenn Harbour Arbour, and we've got wilderness trails with wonderful sailing and biking and hiking," she adds, "and of course Peggy's Cove."