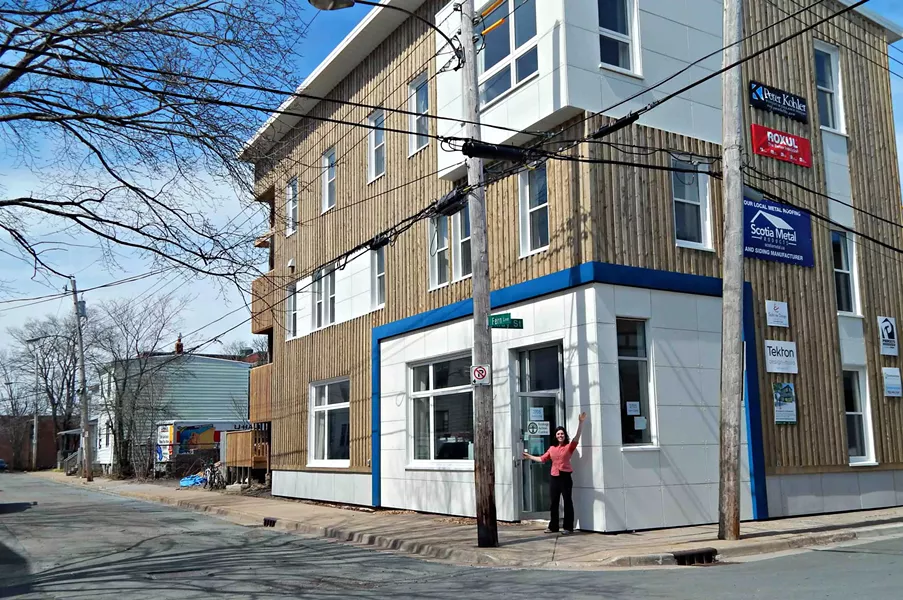 Danielle Cameron
Levelling the big, front windows with the main floor was a way to show the openness of the new EAC space, says volunteer coordinator and events coordinator Joanna Bull. Removing the steps into and from the main entrance not only helped make the place more accessible, but played into this plan as well

 Throughout the 45 years they've been around, the Ecology Action Centre has had its history of different office homes. There wasn't much here in 2006, when the not-for-profit moved into its current location at 2705 Fern Lane.
Today, Friday, April 22, the EAC is opening its newly-refurbished doors to show off some of the renovation work that's been going on over the last year—including a host of eco-friendly upgrades and a whole new storey on the building.
"When we first got this place, it was your typical north end saltbox house. Upstairs was a boarding house and on this (main) floor was O'Malley Electric," says volunteer and events co-ordinator Joanna Bull, who gave The Coast a sneak peek earlier this week.

 "We did some renovations at that time, improving energy efficiency because it's a super old house, with some natural plasters—doing some demonstrations of green building techniques."
The EAC outgrew its environment and needed to upscale and update the nerve centre. It even got to the point where the organization couldn't bring in summer interns because there'd be no place to sit. The staff wanted the building to more accurately reflect who they were as people and as a collective. "Us at the EAC, we're a very open, porous, welcoming organization, but the building didn't really feel like that," says Bull.
———
Danielle Cameron
The giant mural, at the back of the room, acts as their fundraising thermometer. It's by a local artist depicting 40-something little known or threatened Nova Scotian species. For every fundraising milestone, the centre will reveal another piece of the puzzle. It remains a permanent fixture in the EAC.
Danielle Cameron
"While we couldn't afford to put in an elevator to all three floors, what we did was take our main meeting room, which used to be on the second floor, and moved it down here," Bull says, "so, we have this lift here for wheelchair users."
Danielle Cameron
The toilet's tank does double duty by having a sink installed, and the urinal is waterless.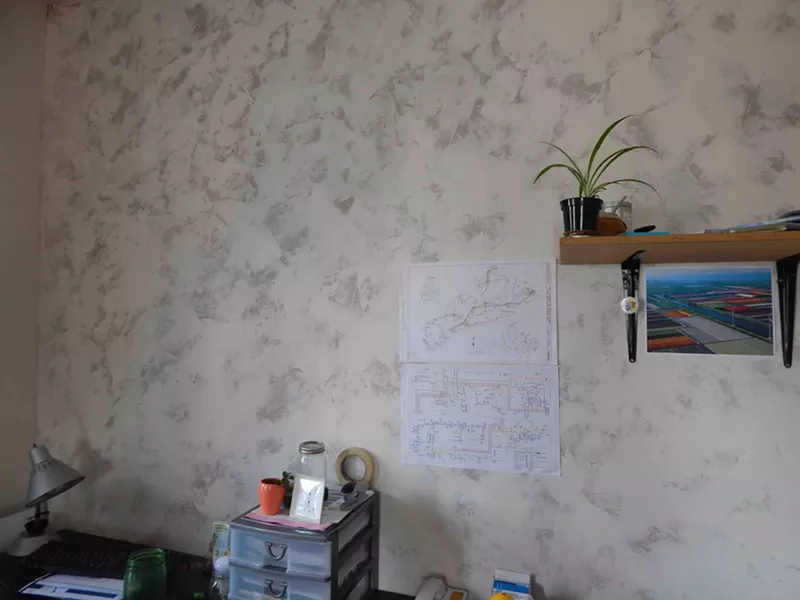 Danielle Cameron
The finish on many of the walls is homemade clay-based paint, with the exception of trims where it's a mix of clay, chalk, water and wheat paste.
Danielle Cameron


Boardroom tables are old doors taken from Dalhousie University.
Danielle Cameron
Check out all the changes yourself at the Ecology Action Centre's open house, today, April 22 at 2705 Fern Lane.