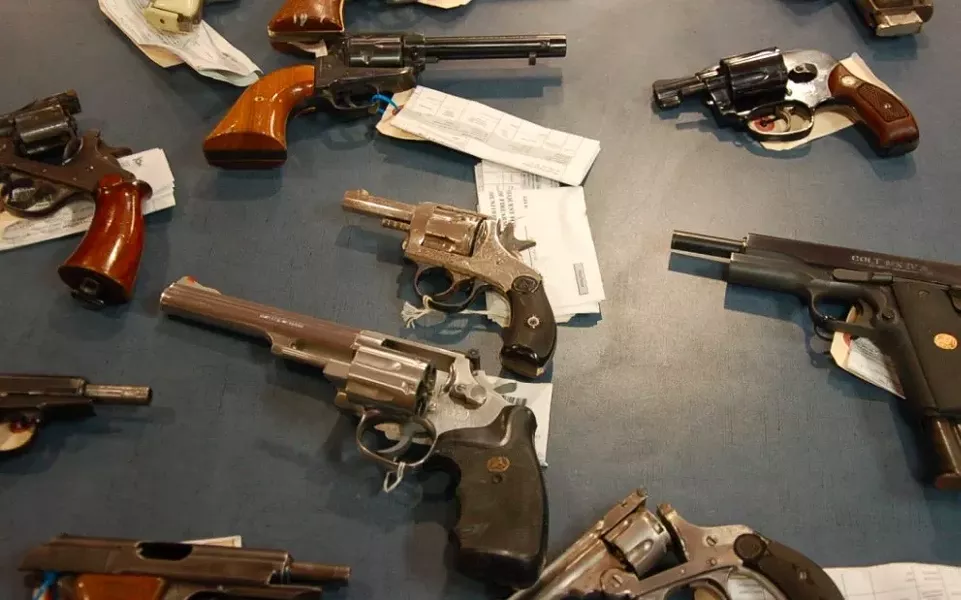 The Coast
Some of the handguns that have been collected by Halifax Regional Police.

A staff report headed to Tuesday's meeting of HRM Regional Council recommends the creation of a gun buyback program that will trade weapons for bus fare.

If approved, anyone turning in a gun to police will get 50 free bus tickets from Halifax Transit.


The report comes out a day after the ninth homicide so far this year in HRM. Halifax Regional Police have confirmed that the recent shooting death of Ricky Walker, 48, is now a homicide investigation.
The staff report, prepared by public safety advisor Ted Upshaw, originates from meetings between the mayor, Justice minister, police and other community stakeholders back in the spring when a series of homicides left four men dead in a matter of weeks.

Joseph Cameron was shot and killed in late March in Dartmouth. Tyler Richards and Naricho Clayton were murdered in Halifax two weeks later. Daverico Downey was killed a few days after that in North Preston. 


Ricky Walker's death comes less than two weeks after the homicide of Tylor McInnis, whose body was found on August 23 in the trunk of a car.

Speaking with The Coast back in May, Halifax Regional Police downplayed any discussion of bringing back a gun amnesty program like the privately-sponsored 2009 buyback, "Pixels for Pistols."

That program traded in guns for digital cameras—collecting over 1,000 firearms and more than 10,000 rounds of ammunition in just four weeks, and more than doubling the amount of weapons HRP normally took off the street in a year.

Like "Pixels for Pistols," the new buyback won't be a true amnesty program. Anyone turning over an illegal gun won't be charged with possession, but the firearm will still be checked ballistically and the owner could face investigation if the weapon turns out to have been used in a previous crime.

If approved by council, the gun buyback will run from September 12 to September 23 at an estimated public cost of $5,000 (unless a private sponsor can be found).