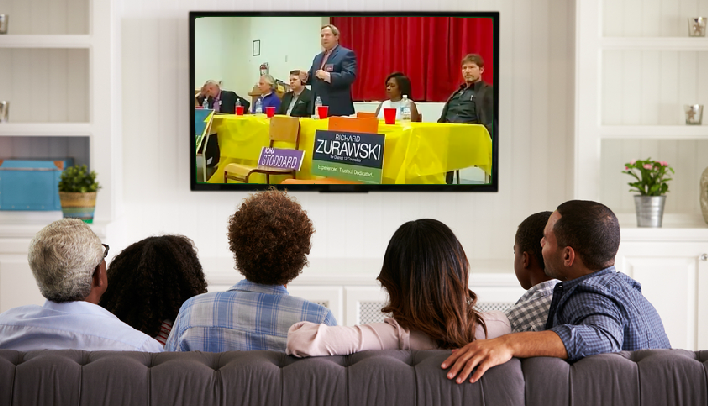 THE COAST
Elex-flix and chill.
In between all the turkey and mashed potatoes this weekend will be a lot of down-time to try and ignore family members and escape into a blissful fantasy world of outlandish characters and scripted dialogue.
Sure, Sunday's American presidential town hall just got a whole hell of a lot more interesting, but closer to home there are plenty of local debates to waste the hours on while getting all jacked up about municipal politics.
HRM's sparsely attended mayoral debates have unfortunately soaked up most of the media attention, so there hasn't been as much coverage of individual district forums. The Coast has already reported on one of those mayoral battles, along with events in Dartmouth Centre, Halifax South Downtown and Halifax Peninsula North.
Thankfully, some patient citizens have uploading videos and live-streams of other candidate forums onto the internet for us all to binge-watch in between Luke Cage episodes.
An all-candidates debate in District 13 between incumbent Matt Whitman, Pamela Lovelace and Harry Ward from the St. Margaret's Centre (moderated by Rick Howe!) was live-streamed to Facebook and can be found on Lovelace's election page (or just watch it below).
The Eastern Shore Cooperator has uploaded several short videos from a candidates forum in Preston–Chezzetcook–Eastern Shore, featuring incumbent David Hendsbee and challengers Gail McQuarrie and Shelley Fashan speaking about district priorities, term limits and violence in the community.
Residents of Timberlea–Beechville–Clayton Park–Wedgewood should thank Ben Hovinga, who has uploaded two debates for District 12 to YouTube. The first, hosted by Engage Mainland North on September 22, has candidates John Bignell, Bruce Holland, Iona Stoddard, Scott Guthrie, Richard Zurawski and Bruce E. Smith speaking about transit, active transportation, youth engagement and how they'll handle the demands of being a regional councillor. The forum's topics are conveniently listed in the video's info to allow viewers to skip whatever parts they're not interested in.
There's also a two-part video series from a debate held September 15 at the St. Andrew's Church in Timberlea, again between all six candidates.
We'll add in any more recordings that we find or that people bring to our attention.