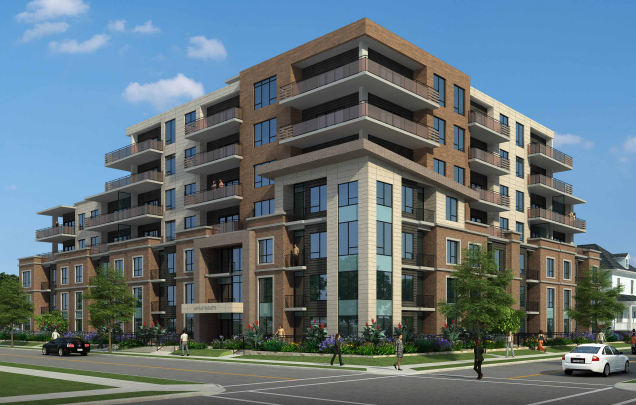 via HRM
Not likely to come to the corner of North and Oxford anytime soon.
At its first meeting since adding three new members, HRM's Halifax and West Community Council swiftly and unanimously voted against a much-criticized development at the corner of North Street and Oxford.
"I do feel that this development at this moment…does not match the area," said Halifax Peninsula North councillor Lindell Smith.
Mythos Development Ltd (owned by the Giannoulis family) had proposed a seven-storey residential building in 2014 for the former St. Theresa Convent, which is currently home to the three-storey, 44-unit Ardmore Hall.
Planning staff recommended against that proposal based on height and incongruity with the neighbourhood. Residents in the area also expressed concerns that the building was just too big for the property.
But the council of the time ignored those concerns, voting 9-6 to initiate the planning process against the advice of municipal staff.
In response, Mythos tried to increase the proposed height from seven to nine storeys. That idea was shot down by HRM's Planning Advisory Committee.

The latest report before city hall by planning manager Kelly Denty recommended council give first reading to amendments allowing for a six-storey multi-unit property and schedule a public hearing. But some of HRM's rookie councillors weren't having it.
"I think it's important to listen to the community," said Timberlea–Beechville–Clayton Park–Wedgewood representative Richard Zurawski. "The folks who've lived there for years."
Although the motion was defeated, because of procedural fine print the negative recommendation will still be forwarded to Regional Council for a presumably similar vote.
Other planning amendments for a trio of towers at the corner of Young and Windsor streets were approved by community council later in the meeting, along with a five-storey development on Coburg Road across from the University of King's College. Both projects are being built by the WM Fares Group.