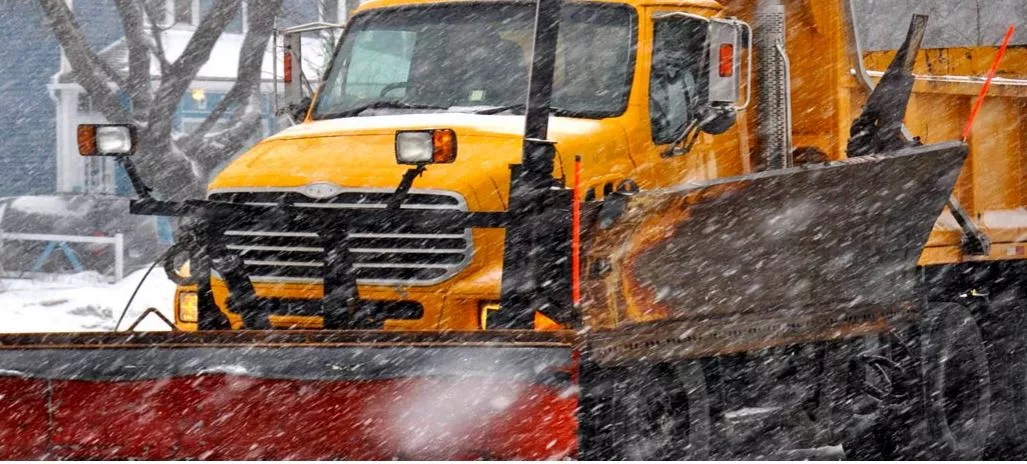 VIA @HFXGOV ON TWITTER
Snowjobs suck.
Getting dumped on Valentine's Day sucks, but getting
dumped on
by the blizzard that shut down Atlantic Canada this week is making it difficult for couples that do want to celebrate their love.
Brian George and his fiance had booked Halifax Transit's Access-A-Bus for their dinner reservations tonight at
enVie
in the north end. But the buses aren't running until
5pm
and he says no one at Halifax Transit is answering his calls to say whether the reservation (booked a week ago) will arrive.
"We'll see what happens," says the Eastern Passage resident. "We may order in, depending on what's able to even get here."
Most restaurants appear to be open tonight, but given the state of the
city
it's probably smart to call ahead well in advance (provided you can get a reservation in the first place). That's if you can even get out of your house, or haven't thrown your back out with all that shovelling.
Those that can leave home will still probably have to walk waist-deep in snow, which isn't ideal when you're dressed to the nines for a romantic night out. In which case, there's always the sociopathic option of making some other poor, lonely soul bring food to you. Tip your delivery driver tonight, Halifax. Always tip, but especially tonight.
Speaking of delivery, the storm hasn't slowed down business for florists like Flower Trends. Orders are still coming in even today, according to the Quinpool Road shop. But actually getting those bouquets out on time to the city's assorted special someones is proving difficult with the state of the roads.
"The delivery is a bit of a challenge, so we have to move orders over to tomorrow that
are
today, some of
them,
because the roads aren't
plowed
yet," says floral designer Daniel Berube.
The municipality's Winter Operations crews have been working around the clock to clear away the nearly 60cm of snow that fell Monday and Tuesday morning. A press release from city hall Monday evening says heavy winds and drifting snow is hampering efforts to clear main streets and emergency routes, which has, in turn, delayed the snow-clearing of sidewalks and bus stops.
Municipal offices were closed again today, and many businesses have remained shut-down rather than ask employees and customers to break their legs trudging through snowbanks. That keeps everyone safe, but also limits options for date night.
The Oval's closed, so no romantic skating under the stars, but a night-time snowshoe expedition exploring the quiet streets is a suitable replacement. Into a different kind of stargazing? Cineplex Park Lane is closed—because Park Lane Mall is closed—but the Scotiabank theatre out in the BLIP remains a possible date destination.
If you can't make those dinner reservations or your flowers don't arrive and all your best-laid plans go awry thanks to nature's cold shower, just remember that Valentine's Day isn't about spending money and buying fancy things.
"I'm sure this storm impacted the
commercialized
side of Valentine's Day big time, but most people got to spend more time with their family than usual yesterday," writes Melissa Morse on Instagram, "and isn't that what it's really all about?"
That,
and discount chocolates come midnight.