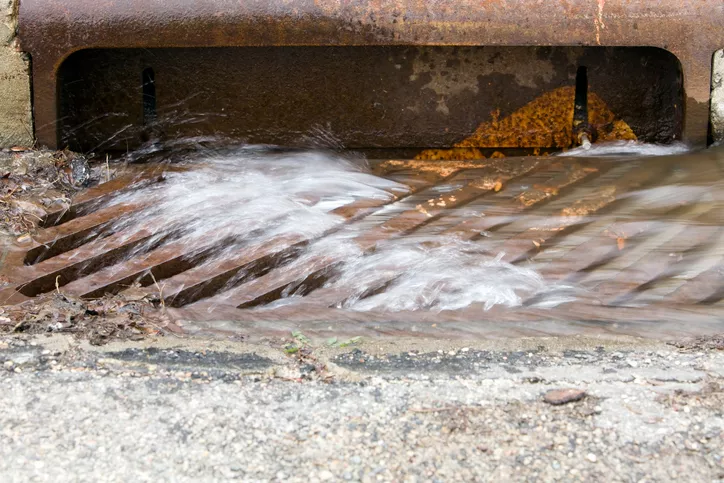 via iStock
Like the fire department or police, we all have to pay for this somehow.
This time, for the last time, city hall has finally sorted out all of this stormwater charge business—probably. Council voted this week to put the runoff charge back onto residents' Halifax Water bills.
The much-hated fee comes from a 2013
Nova Scotia Utility and Review Board
decision that ordered HRM to annually pay Halifax Water
$3.9 million
for the infrastructure maintenance of stormwater runoff on public streets and sidewalks.
The municipality originally
let
Halifax Water collect that fee, for simplicity's sake, but that caused confusion from customers already paying their own "ditch tax" for runoff from private property.
In response, and after much debate, council switched the right-of-way charge onto property tax bills within Halifax Water's service area, which had the unintended effect of charging hundreds of individual condo and mobile home owners instead of taxing the building or park owner once. More annoying for some condo owners, they were also charged multiple times on parking spaces and storage units.
"If I'd known everything I knew when we did this, my vote would never be where we are today," said
Russell Walker
on Tuesday.
In November, council voted against applying the charge to the municipality's general tax
rate,
and instead asked staff to come back with a report on using an area rate within the Halifax Water service boundary.
Tuesday's
report recommended just that
, but area rate idea was narrowly defeated by a split council in favour of the water bill option.
"To put that on the water bill is inappropriate," said Halifax South Downtown councillor
Waye Mason
, who argued that many mobile home owners would end up paying more with a $39 water bill charge than the $1.25 per $100 of assessed value that would come from an area rate.
"We're taking away the opportunity for them to pay less," said Mason. "What's fair is to put it on an area rate."
At the same meeting, council
gave the go-ahead
to refund those residents who were charged the $42 stormwater right-of-way charge multiple times on storage units, parking spaces, mobile homes and undevelopable lots.
A one-time tax discount will be provided to those 3,700 property accounts to make up for the legal—though imprecise—billing.