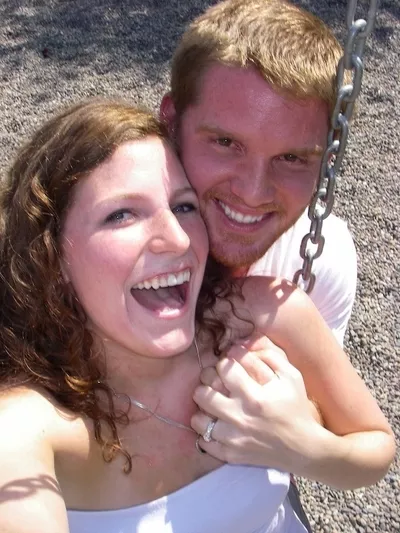 Chris and Kara, met through mutual friends, over ten years ago, when Kara was only 12. They quickly became best friends, spending hours upon hours talking, going for drives, walking her dog, but most often they found themselves at the park near the end of the subdivision, swinging on the swings.
Years passed and they lost touch after high school only to reconnect through a chance meeting at a grocery store clear across the country. Soon, Kara was packing up and moving to Calgary to attend university near Chris, of course they fell in love.
Three years later a Sweeney family reunion brought Chris and Kara back home to Nova Scotia for a 2 week vacation. The reunion took up the majority of the trip home and with only a couple of spare days in Nova Scotia left, Chris knew there was no time like the present. Being the outdoorsy type of people they are, Chris and Kara were looking forward to doing some fishing while back home. Most of their free time was spent down at the edge of the ocean, casting a line, and catching the odd fish. With time running short, the day before they were supposed to leave, Chris asked Kara to go fishing with him one more time, but instead of taking her to one of their usual fishing spots, they arrived back at the swings in her old neighbourhood where they had spent so much of their youth together.
Chris was pushing Kara on a swing, and talking about how many memories they had made together there when he said "Well, lets make one more." Then, in the middle of the park, he got down on one knee and asked "Kara Beth, will you marry me?"
Their last night in Nova Scotia was spent celebrating all night long with champagne, fireworks, and their whole families.
*As submitted by Kara Sweeney, with edits.