Wednesday, November 25, 2009
Posted

By

Carsten Knox on

Wed, Nov 25, 2009

at

4:00 AM

If you're looking for a special meal and beverage this Sunday, consider

The Brooklyn Warehouse

(2795 Windsor Street, 446-8181) and its four-course beer pairing, in tandem with the folks at

McAuslan Brewery.

They say there will be a "healthy dose of local ingredients, uplifting beverages, and some education on the beer making process." It starts at 6pm, reservations are $60, call the number above or email eat@brooklynwarehouse.ca. This will be the first in a series of monthly special events at the eatery. For more information on this Sunday and others, visit

brooklynwarehouse.ca.
Monday, November 16, 2009
Brussels Restaurant is holding a Belgian Beerfest Dinner with live entertainment.
Posted

By

Carsten Knox on

Mon, Nov 16, 2009

at

4:00 AM

Octoberfest may be gone for another year, but don't despair, beer-lover. This Wednesday evening, November 18, Brussels Restaurant & Brasserie (1873 Granville Street, 446-4700) is hosting a Belgian Beerfest Dinner. Beer expert Roger Mittag will provide some beer insight, plus there'll be a reception with mussels followed by a three course dinner paired with unique beers offered exclusively at the Granville Market destination. Live entertainment will be provided by a violin and ukelele duo Krasnogorsk. The reception is at 6:30pm, tickets are $69. Call 471-4163 to make a reservation.
Thursday, November 5, 2009
Halifax beer now available in Ontario LCBO stores.
Posted

By

Sue Carter Flinn on

Thu, Nov 5, 2009

at

11:30 AM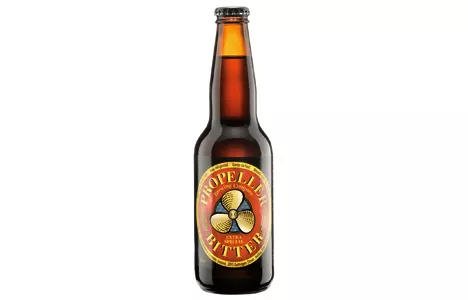 We may not know much, but we knows our beers. In this week's NOW magazine, Propeller Bitter, now available in Ontario LCBO stores, receives four-star praise for being a "very satisfying, traditional, finely carbonated, soft, fruity ale with a lip-smacking dry finish."