Saturday, August 28, 2010
Deli opens on Hollis
Posted

By

Carsten Knox on

Sat, Aug 28, 2010

at

4:00 AM

Shoptalk reported a few months back that the much-adored

Pete's Frootique

deli was opening in a new location later in the year. Well, that's happened:

Pete's To Go Go

, 1801 Hollis Street, open from 7am-7pm. You'll find plenty of breakfast foods, sandwiches, salads and soups, as well as an excellent selection of java juice. For more detail on what's on offer check out their website

here

.
Thursday, August 26, 2010
But more fireplaces when it opens in the Mills building October 1
Posted

By

Tim Bousquet on

Thu, Aug 26, 2010

at

2:41 PM

The Daily Grind's (5686 Spring Garden Road, 429-6397) impending move down the street to the Mills Brothers building is coming along more or less on schedule, says owner Ann Franz, who expects an October 1 move-in date. The new space, which faces Birmingham Street, comes complete with three fireplaces.

Franz says the newsstand part of the operation will essentially close down, although she may have "a few" newspapers and magazines at the new place.

The Grind's current Spring Garden Road space is as of yet not re-leased, should anyone want a high-profile storefront.
Stuff your face and help make a movie.
Posted

By

Sue Carter Flinn on

Thu, Aug 26, 2010

at

12:55 PM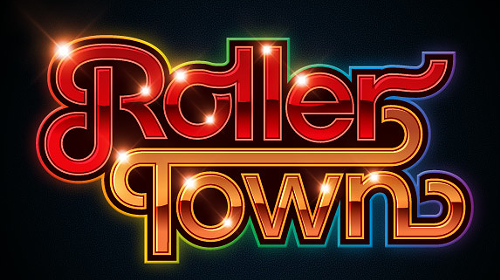 If you order a pizza from Tomavinos Cellar Ristorante's today, 10 percent will go towards helping Picnicface make their film, Roller Town.
Tuesday, August 24, 2010
A new Japanese cuisine arrives in the city of lakes
Posted

on

Tue, Aug 24, 2010

at

4:00 AM

It's still the Hamachi Grill (644 Portland Street, 444-4688) but now it has a few brand new attractions. "In the summer we took an adjacent space, and expanded our restaurant with the addition of four Teppanyaki tables," explains Hamachi master Boris Mirtchev. For those who don't know, Teppanyaki is a stryle of Japanese cuisine where the food is cooked in an iron griddle right in front of the diners, where the skill of the chefs can be appreciated. The new extension opened last weekend so is available to be enjoyed right this minute. Don't trample folks to get in the door, OK? There's plenty for everyone.
Monday, August 23, 2010
Saturday August 28 is the big day
Posted

on

Mon, Aug 23, 2010

at

4:00 AM

You got the sweet teeth, honey? Then you need to be at Susie' s Shortbreads (1589 Dresden Row, 406-7075) on Saturday. It's the big birthday celebration that all sugarlovers mustn't miss. With doors at 11am, the first 60 customers get a free gift with purchase, and there'll be free product samples all day (cookies, cupcakes, fudge, frosting shots, milkshakes), cupcake bingo and free giveaways... just be sure to drop in for an icing-covered delight. You'll be riding high all day.
Tuesday, August 17, 2010
New coffee shop opens up off Oxford Street
Posted

By

Carsten Knox on

Tue, Aug 17, 2010

at

4:00 AM

Now open in the old Milano's location at the corner of Kline and Chebucto is Chebucto Coffee (6430 Chebucto Road, 404-5885) a warmly appointed coffee shop started by Mike McInnis. "The area needed a coffee shop," says Katrina, an employee with whom Shoptalk spoke. She mentions that McInnis is big on fresh squeezed lemonade, baked goods from Deli Green on Hollis Street, and good coffee. "Simple coffee for simple people," asserts Brendan, another employee who described his job title as "coffee deliverer." Local fine artists and photographers should inquire in the shop about displaying their work on the walls, and customers should expect an expanded menu in the fall, including paninis and soups, "breakfast and lunch stuff," says Brendan. The shop will extend to the second floor of the building in the future, but the patio on Chebucto is open now. The hours are 7am-7pm, 7 days a week.
Friday, August 13, 2010
Off the Hook CSF brings community supported fishery to Halifax
Posted

By

Tim Bousquet on

Fri, Aug 13, 2010

at

4:06 PM

The Off the Hook CSF has been up and running for five weeks, and by all appearances is a great success. CSF stands for "community supported fishery," analogous to community supported agriculture, and like CSAs, CSFs are basically a subscription service---customers pay an upfront fee, and every week pick up part of the fishers' catch.

People who catch fish and people who eat fish are hooking up in an interesting new way in Halifax.
Wednesday, August 11, 2010
Posted

By

Tim Bousquet on

Wed, Aug 11, 2010

at

12:16 PM

In yet another sign that a Barrington Street renaissance is in the works, brother and sister team Heather and Christian Rankin will soon open the Obladee Wine Bar at the former Frozen Ocean locale, 1598 Barrington Street. "It was really important to keep it small and neighbourly," says Heather Rankin during a break from the noisy renovation work. "We looked at a lot of places, but I knew we had it when we saw this."
Sunday, August 8, 2010
New Spring Garden area Chinese joint brings high-end menu at reasonable prices
Posted

By

Carsten Knox on

Sun, Aug 8, 2010

at

4:00 AM

Authentic Chinese food, artfully prepared and presented, is how co-owner Mary Wang describes what you can expect at her new eatery, called Wang's Grand Chinese Restaurant (5677 Brenton Place, 429-9264). The chef is her boyfriend, Peter, a chef formerly at a resto in the UK. And before you think with class and style comes a hefty bill at the end of the meal, Wang assures Shoptalk that prices are "really reasonable and not expensive at all." That includes dinner and lunch combos as low as $7.99, which includes a beverage. For now, with the place having just opened July 31, hours are 11am-2pm and 4pm-9pm through the week and 1pm-9pm on the weekend, but as people catch on to the new establishment, Wang expects to be open from 11am-10pm weekdays and 11am-11pm weekends. And, importantly for diners who prefer to order from home, delivery is an option, provided you reside in the immediate area. Call Wang's for more information. Oh, and in case you were wondering what used to be at 5677 Brenton Place, it was the Cellar Bar and Grill.
Saturday, August 7, 2010
New operation in Keith's Brewery building struggles
Posted

By

Tim Bousquet on

Sat, Aug 7, 2010

at

12:57 PM

Tens of thousands of people made their way to Pier 22 this morning to check out the new Seaport Farmers' Market. I was there from about 9:30 to 10:00, and was overwhelmed by the crowds. Still, when I left it appeared that plenty more people were heading to the market: the sidewalks were jammed pack, and cars were backing up four or five blocks on Water Street. More on those cars in a bit.
South end hotel now offers food and beverage service outside
Posted

By

Carsten Knox on

Sat, Aug 7, 2010

at

4:00 AM

Shoptalk has learned that the Westin Nova Scotian Hotel (1181 Hollis Street, 421-1000) lobby lounge Eve now boasts an exterior patio extending out towards Cornwallis Park. Open until midnight seven days a week, consider it for a drink or bite to eat while the good weather continues into the fall.
Thursday, August 5, 2010
Posted

By

Tim Bousquet on

Thu, Aug 5, 2010

at

1:49 PM

The burned out Dartmouth Hooters restaurant has be de-Hooterized, with all the signing removed. A readers says that last weekend someone was seen hauling what remained in the place outtathere. I've had no luck finding anyone connected with the place to comment on what's up, but it's safe to presume that Dartmouth just got a little less tacky.
Wednesday, August 4, 2010
Posted

By

Tim Bousquet on

Wed, Aug 4, 2010

at

2:26 PM

The good folks at the

Good Food Emporium

(2179 Gottingen Street, 422-3150) deserve a vacation, and they're taking one whether you agree or not!

The popular Gottingen Street restro is closing from Saturday, August 7 through Sunday August 16. Remember to get a load of cookies before then, to hold you over through the week.