Thursday, March 22, 2012
Downtown to get a new model of classic '50s-style diner
Posted

By

Carsten Knox on

Thu, Mar 22, 2012

at

4:00 AM

It's been in the wind

for awhile

that a new location of

The Chickenburger

was gonna happen downtown. Looks like that day is almost here, as the recognizable signs are all up at 1466 Queen Street, just beside

American Apparel

. Owner

Colin MacDonald

says doors will open in the next few weeks. "We're hoping for early April," he says, though is reluctant to be any more specific than that as construction is still ongoing. The location was renovated to accommodate the diner, "to make it fit with the motif and bring it up to code," says MacDonald, who was impressed with the building's old chimney. "It's got a lot of charatcer," which suits The Chickenburger's nostalgia-heavy comfort food aesthetic. It'll also have some parking directly out front, a rarity for restaurants in the area. Expect this summer to be all about the milkshakes, burgers and fries beloved for decades in Bedford, soon available just off Spring Garden Road.
Thursday, March 15, 2012
Future uncertain for downtown restaurant, Bayers Lake location still open
Posted

By

Carsten Knox on

Thu, Mar 15, 2012

at

1:51 PM

A popular eatery just off the waterfront, Dragon Buffet King (1668 Lower Water Street, 431-8588), is closed. A staffer at the Bayers Lake location of Dragon Buffet King, which is still open, told us that officially the downtown spot is "being renovated," though couldn't give a sense of when it would be open again. And the For Lease signs outside 1668 Lower Water tell a different story.
Wednesday, March 14, 2012
Java Blend's Peter Burbridge plans summer opening of Bridge Brewing Company.
Posted

By

Tim Bousquet on

Wed, Mar 14, 2012

at

4:00 PM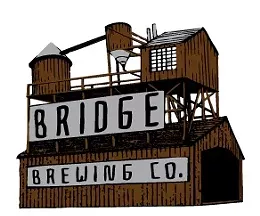 It's becoming a welcome embarrassment of riches in the local brewing scene. This week we learn that a self-described "nanobrewery" will soon open in Halifax, called
Bridge Brewing Company
.
Java Blend
's (6027 North Street, 423-6944) Peter Burbridge is behind the new enterprise, but is hesitant to discuss it, telling us that he wants to build buzz closer to its summer opening.
Still, we know this: Burbridge has registered the name Bridge Brewing Company with the province, he's started a twitter account, @bridgebrewing and a website, bridgebeer.ca. The website tells us that the brewery make what it calls Yardstick Ale, " a belgian abbey style ale with a North American twist. Subtle fruit flavours presents up front, as it opens up to a full body driven by a huge amount of malt and rounded out on a spicy black pepper finish."
Also, according to its website, Bridge Brewing will strive to become a "zero emissions" brewery, and the blog on the site chronicles the business's attempts, and frustrations, to source hops and bottles locally. Additionally, the company has hired local artist Chris Foster for design work.
Burbridge tells us that he's been home-brewing for some time, but he's trying to hook up with a brewmaster to run the brewery.
More information when we have it.
Tuesday, March 13, 2012
Drink caffein before drinking other Irish beverages.
Posted

By

Tim Bousquet on

Tue, Mar 13, 2012

at

5:32 PM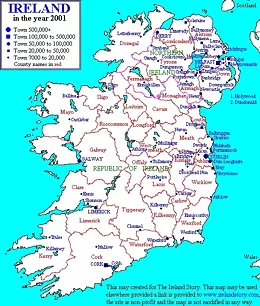 This Saturday, St. Patrick's Day, from 9am to 1pm,
Ireland 32 Cafe
(6220 Quinpool Road, 444-7555) will serve free fair trade organic coffee served up by owner
Noel Gallagher
himself.
Gallagher moved to Halifax from Ireland nine years ago, and opened the cafe last year because "I like to try different things," he says. The name of the cafe references Ireland's 32 counties, where, Gallagher insists, coffee and coffeeshops have become popular in the last "four or five years." Business on Quinpool is good, he reports, and he's looking forward to re-opening the back patio as soon as the weather allows.
But are coffeeshops a threat to that older Irish tradition, the neighbourhood publichouse? "Unfortunately, no Irish coffee will be on hand," he laughs. "But you can have one of those later, at one of the local Irish pubs."
Sunday, March 11, 2012
Learn about single malt from scotch expert
Posted

By

Carsten Knox on

Sun, Mar 11, 2012

at

4:00 AM

Every Tuesday in March, from 7-9pm, The Press Gang ( 5218 Prince Street, 423-8816) is hosting a scotch whiskey education and tasting session, featuring many of the 75 single malts on site. Providing the knowledge will be consulting sommelier Wallace Fraser, co-founder and past president of the Association of Sommeliers of the Atlantic Provinces (now CAPS Atlantic) and a past cellar master for the Atlantic Chapter of the International Sommelier Guild. For more than 25 years he has managed the food and beverage operations of a number of fine dining restaurants, including his own place Rosco's in the late '80s and La Maison in the '90s.
Friday, March 9, 2012
It's All Greek To Me is now Blue Olive Greek Taverna
Posted

By

Carsten Knox on

Fri, Mar 9, 2012

at

4:00 AM

From the ashes of It's All Greek To Me comes Blue Olive Greek Taverna (6196 Quinpool Road, 407-3000). In style---the same Greek national colours blue and white---menu and disposition it seems very much like its predecessor, which closed in early 2012 to stories in the daily press of litigious suppliers and staffers owed paycheques. Janet Zelios opened the doors of this new place a couple weeks back with her son, Jimmy, managing. The Feed has learned they are employing the same chef and at least some of the same staff. But the Dartmouth location of It's All Greek To Me remains closed.
Thursday, March 8, 2012
Halifax's vegetarian hotspot is recharged by new owner
Posted

By

Carsten Knox on

Thu, Mar 8, 2012

at

12:55 PM

Halifax's only exclusively vegetarian restaurant has changed hands after 17 years on Quinpool Road. The new owner of Heartwood Vegetarian Cuisine (6250 Quinpool Road, 425-2808), Carrie Surrette, would like to assure longtime customers will be able to continue enjoying the daily specials, rice bowls, and other favorites. The resto also offers gluten free bread/wrap options, veggie pate, wheat grass shots, and fresh sprouts grown right on the premises, among other options in green deliciousness.
Tuesday, March 6, 2012
New casual fine dining option in Lower Sackville
Posted

By

Carsten Knox on

Tue, Mar 6, 2012

at

4:00 AM

A new locally owned casual/fine dining restaurant is offering a broad selection of food options, and if the online hubbub is anything top go by, people are loving it. The resto is the creation by co-owner and chef Derrick Giffin and is called Chef's Menu (518 Sackville Drive, 252-4002). In that broad selection you can expect pan fried haddock, gourmet sandwiches and soups, pasta dishes and a whole lot more. Giffin has spent nearly 30 years in the food service industry developing his skills and wants to welcome you to his new joint. Drop by soon; they take reservations.
Friday, March 2, 2012
Second location of classic downtown bar is open
Posted

By

Carsten Knox on

Fri, Mar 2, 2012

at

4:59 PM

A second location of the beloved downtown watering hole The Split Crow is open in the former Oakmount Station location in Bedford, 1717 Bedford Highway. Expect 24 draught beers on tap, open mic Thursdays, live music Friday and Saturdays, with the same menu as downtown.
Expect Calgary-based eatery to open downtown in June
Posted

By

Carsten Knox on

Fri, Mar 2, 2012

at

11:44 AM

The Feed has learned that the space once occupied by Elephant & Castle, 5171 George Street, we can expect a new Canadian chain to open a location. Red Water Rustic Grille, with four locations in Calgary and one in Charlottetown, describes itself as "A chef- and sommelier-driven restaurant that features fresh and regional cuisine and award-winning wine lists." Watch this space for more info as it comes available
Thursday, March 1, 2012
New bar and resto is open 24 hours with a $4 drink menu
Posted

By

Carsten Knox on

Thu, Mar 1, 2012

at

1:24 PM

Pizza Delight has opened a location in the former Havana Nights space, 5680 Spring Garden Road (455-0990), and is providing Halifax with a new late-night food and drink option. The bar and eatery boasts casual dining open 24 hours a day, 7 days a week, with a $4 drink menu. So all drinks, beer, coolers, draft, wine, bar shots and cocktails are only $4, all day, every day. Whoa. Expect an all-you-can eat lunch buffet, breakfast buffet, grill-your-own-bread bar as well as lunch and dinner specials. The weekend brunch buffet includes all of the breakfast and lunch items.