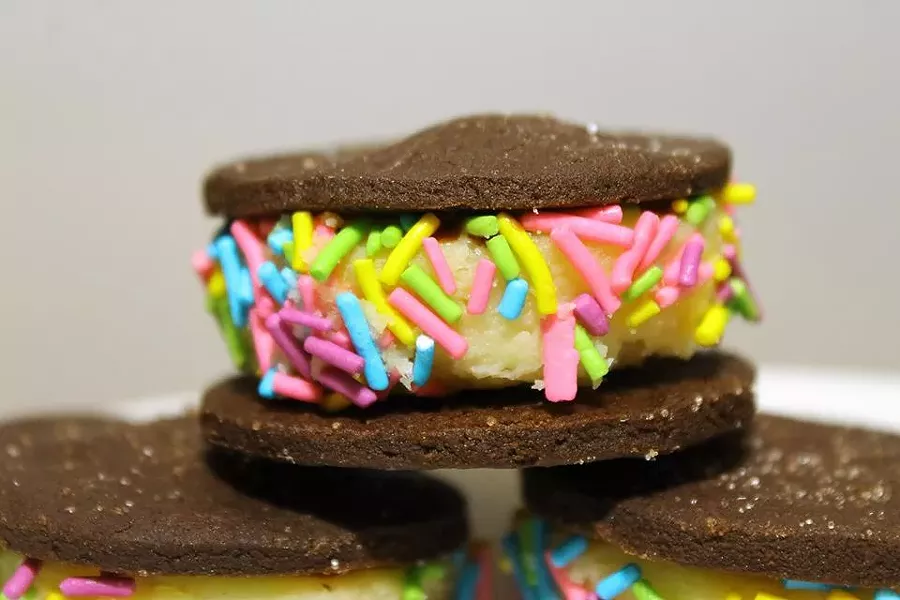 An oreOMG in all its glory
Punny folks and cafe connoisseurs Saf Haq and Lisa Brow are whispering sweet nothings into south end ears this month. The pair—who worked together at Two If By Sea—are opening their own cafe and bakery, Tart & Soul Cafe at 6389 Coburg Road, where Springhouse (formerly Fruition) recently closed up shop, in mid-June.
"We both were seriously craving the need to create something to call our own and we were lucky that it happened for us almost simultaneously," says Haq of the well-timed vacancy. "We have worked together a lot already so it's nice to have your business partner also be someone who can kill it in the kitchen with you. Lisa actually trained me so she's definitely the real deal. We have kind of been waiting for this moment since we met in baking school in 2014."
The cleverly named cafe will be all about the baking, serving cookies (see the pictured oreOMG, a shortbread/cheesecake sandwich, for instance), scones, squares, bagels and plated desserts alongside Anchored Coffee and another local roaster, says Haq. Once things get rolling, you can expect Tart & Soul to serve lunch as well, and sell wholesale goodies.