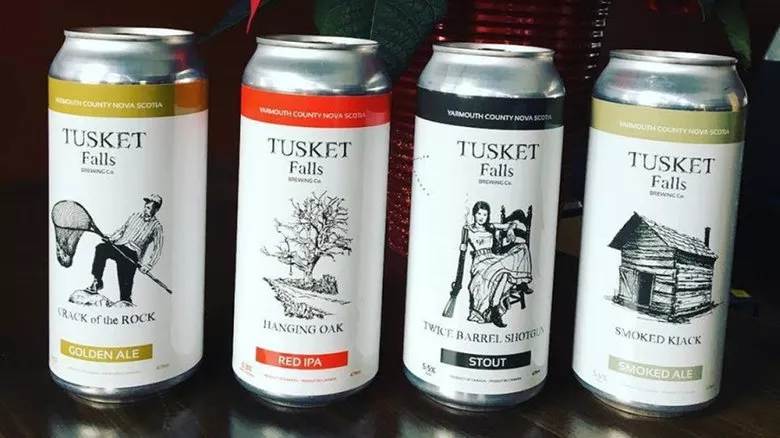 Tusket Falls Brewing Company
A lot is happening in the local beer can discourse as of late. As a result, Tusket Falls Brewing Company has pulled its Hanging Oak red IPA.
In the past few days, the image of four Tusket Brewing beer cans has been making the rounds on social media, including the controversial Hanging Oak. The label depicts the synonymous oak with a noose hanging from one of its branches.

People were quick to point out that the image of the noose invoked lynching—a violent practice which historically targeted (and continues to target) Black people.

One less-than-convincing argument in defence of the illustration is "white people have been hanged too." Others say the tree has historical meaning in Tusket Falls: butchers would hang animal carcasses there.

However, as Norma Lee MacLeod noted on an episode of Maritime Noon, "If it was a tree that was used for hanging meat, wouldn't there be a meat hook, not a noose?" During that interview, brewery owner Jeff Raynard said he was keeping the can, unconcerned with what he felt was a small number of people getting offended. He appears to have changed his tune, as a recent statement on Facebook says the brewery is yanking the label:

"We sincerely apologize to everyone that may be offended by the name and imagery on our can. It was never our intention for it to be insensitive or to evoke feelings of racism. We have decided to discontinue this label."
So, it appears marketing a beer with an image of a noose—which one would reasonably associate with murder or suicide—was a bad idea. Who knew?