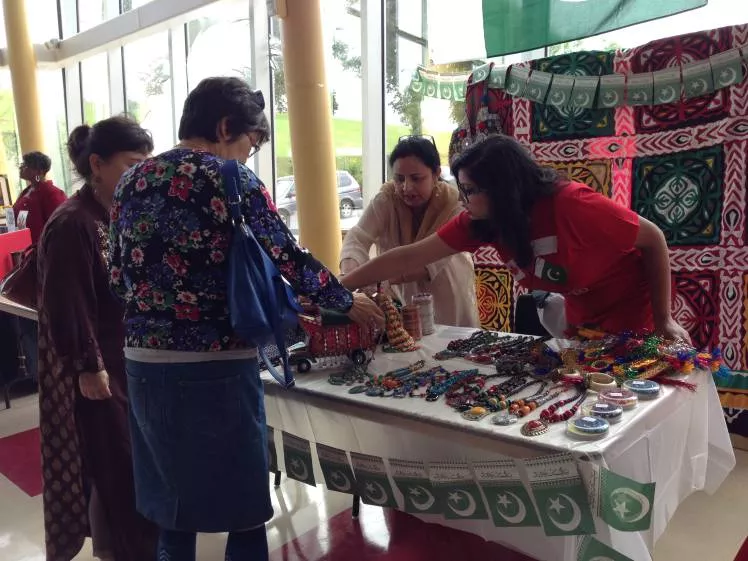 "I was fascinated with the Greek Festival, I loved to go there and see the culture," says
Anila Najaf
, president of the Pakistani Canadian Association of Nova Scotia and organizer of this weekend's Pakistan Food Festival.
She was the woman in charge of the first iteration of the celebration back in 2016, an event that drew in 700-plus attendees–over double the number of people she expected. "That was the incentive behind it, we thought 'People actually have an appetite for this.'" After a couple of years in transition, this year's festival will take place on a much grander scale, Najaf says.
On Saturday, March 23, vendors, entertainers and food stalls will take over St. George's Greek Orthodox Church (38 Purcells Cove Road) from noon to
6pm.
"I think we have a lot of offer, a lot of show off and we just love to eat. In Pakistan every recipe, every problem, the solution is food. Why not show that to people?" says Najaf. "We don't actually have a Pakistani restaurant here. This is a great advertisement for small businesses that don't have the money to invest in publicity for themselves."
On top of Pakistani food vendors, there'll also be some Indian food to cater to vegetarians and vegans, plus henna, jewellery, performances and fun stuff for the kids, too. "There'll be a lot of unique stuff," promises Najaf, "things people from Nova Scotia have never seen."