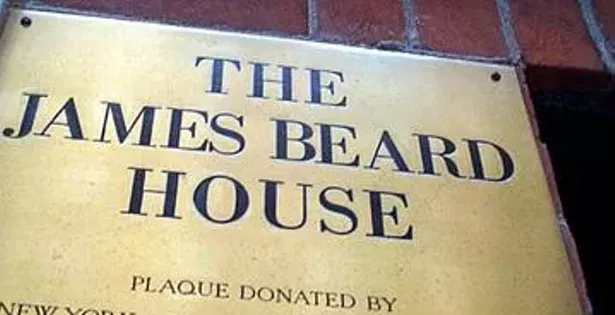 Five Nova Scotia-basd chefs recently returned from a prestigious culinary event in New York City held at the historic James Beard House in Greenwich Village this past August. FID's (1569 Dresdon Row) Dennis Johnston collaborated with Craig Flinn of Chives Canadian Bistro (1537 Barrington), Michael Howell of Tempest in Wolfville, Martin Ruiz Salvador of Fleur de Sel in Lunenburg and consulting chef Ray Bear to prepare a delicious Martime feast. The dinner was enjoyed by 72 New Yorkers – most who have never heard of Nova Scotia, let alone visited.
"The best part of the trip was taking these great Nova Scotia products all the way to Manhattan, working with a team of talented chefs from this province and turning out a dinner that wowed the 72 New Yorkers," says Johnston. "Most of them haven't visited Nova Scotia, but the August 7th dinner really opened their eyes to our cuisine. They loved our food."
The menu included a Bacalao with red beet and campari jelly Hors d'Oeuvre, seared Atlantic Halibut with Walton butter beans, Chanterelles and summer savoury paired with Domaine de Grand Pré Vintners Reserve Ortega 2006.The group carried most of their essential ingredients in their carry-on bagges to create the true taste of Nova Scotia. Can you imagine what they thought at customs?