Marking six months at
Bishop's Landing
,
Maples Gallery
(1475 Lower Water Street, 405-7050) owner
Arlene Vincent
couldn't be happier with her move from the Bedford Train Station to a location busy with residential foot-traffic and tourists. "My Bedford customers are finding me, and customers from Halifax as well," she says. "Obviously my space is smaller, but I'm really able to focus on the art and the locally made products where before in Bedford it was a lot of furniture, which was not where I wanted to be. This is more my original vision." Not that she has anything bad to say about Bedford, when the business was called Maple Decor Gallery, it's just that her previous store was a drive-by, a destination, and now she has casual walk-ins. "People are walking their dogs, coming in looking for directions. I really like that interaction, even if they're not looking for what I have to sell. I like pointing them in the right direction." And for the emphasis on local businesses and local products, Vincent hears at least once a week a customer curious about where something is made before they'll pay for it. "I do find that they're asking the right questions. The consumer's a lot more educated. Everything here was made by a person, so I like to tell a little bit of the story of the person. And in a lot of cases the price doesn't differ that much. People are quite pleasantly surprised by that."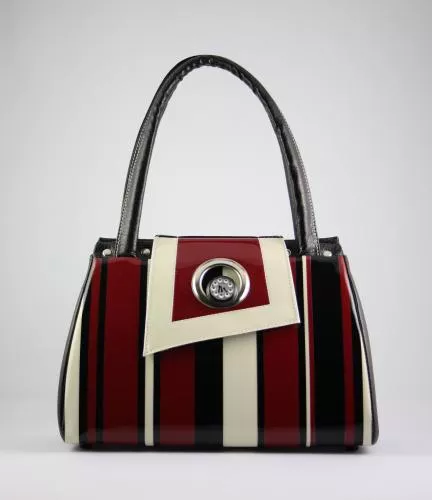 Handmade items available at Maples include the
Michique
brand, purses by Cape Breton sisters
Michelle Newcombe
and
Monique Delisle
. They run from $129 to $285, and are hot sellers, each embellished with nine Sharofsky Crystals, as a salute to the women of the past who always dressed "to the nines." Vincent just placed a new order, and should have them in again by December 2. Word is that Angelina Jolie owns one. When you go by the store, ask Vincent to tell you that story.