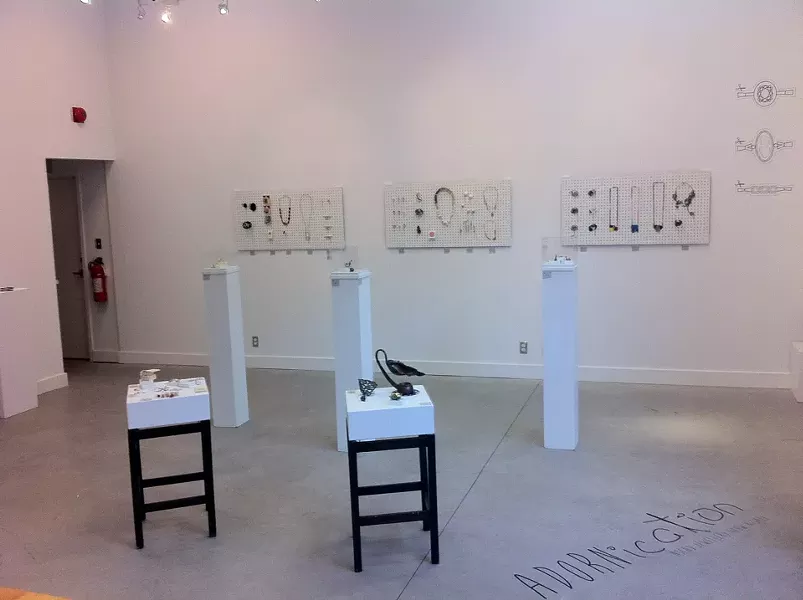 Beware: beautiful things ahead.
In the spirit of buying local, it's your duty to peruse two of NSCAD's annual department show/sale hybrids. Offering an array of wonderful examples of the talent that lies between the walls of our beloved art school, these two exhibits are perfectly timed for holiday shoppers like me who are all like, "Riiiight, Christmas is two weeks away. Crud."
Open as of yesterday, the Ceramics Show & Sale (NSCAD's Port Campus, 1061 Marginal Road, third floor) will wait for your visit until Saturday, December 15 at 5pm, boasting the hardwork of many students' hands and fingers. The jewellery department's show and sale, ADORNication (Seeds Gallery, 1099 Marginal Road) is a big whap of sweetness in your face. And coincidentally, it's opening reception is TONIGHT at 5:30pm. I got my mom something at this show last winter, and I don't think I can ever top that gift. This show will stay up until January 6 and you'll not only be supporting these awesome emerging artists by bejewelling yourself, part of your purchase goes back into NSCAD's jewellery department.