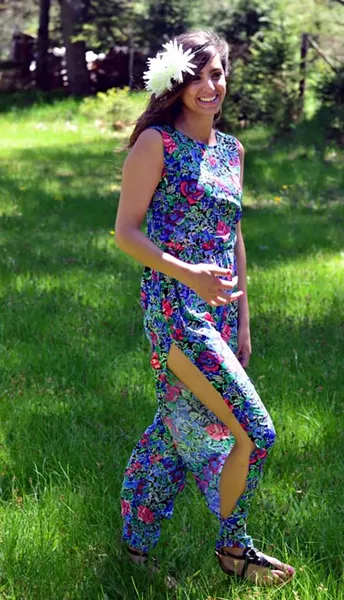 Shorts and pants and dresses, oh my! Zafira Apparel is having its first ever pop-up shop tomorrow (Friday July 5), in the old jane's on the common space (2394 Robie Street).
Owner, designer and creator Conni Zafiris—who currently sells her fashions online through Etsy and in an artisan boutique in Oakville, Ontario—thought the idea of a pop-up shop would be a fun and interesting way to gather her current customers together while gaining new ones. Originally from the Halifax area, Zafiris has been going to school in Montreal the last few years and saw this as a great opportunity to create a relationship with Halifax's fashion industry.
"It's going to be a nice display of the fashion and art in Halifax," says Zafiris. "I've never seen a pop up like the one we're planning."At tomorrow's sale Zafiris will have her men's bowties for sale, women's accessories such as headpieces and flower headbands and her women's wear summer collection which includes, pants, tops, rompers, dresses, shorts and a few blazers. Plus art from PrinceFuze and clutches courtesy of Mo Handahu's Clutch Culture line.
Zaifirs describes her women's fashion as a bohemian style for a care- free girl. She uses transitional pieces that you can wear from day to night for women that are on the go."The designs are not overly detailed because I like to speak with the colours and prints," she says. "I look to a lot of Australian fashion blogs because that's what I can relate my clothes to the most, the Australian lifestyle and look."
The pop-up shop has been no small undertaking for Zafiris, who does all of the patterning and sewing herself."I have a seamstress hired on just for this event but generally speaking I do everything from start to finish myself," she says.Zafiris says she would love to do another event at the end of the summer depending on the success of tomorrow's pop up shop, which runs from 4-10pm."If they're popular I would like to continue as long as I can."