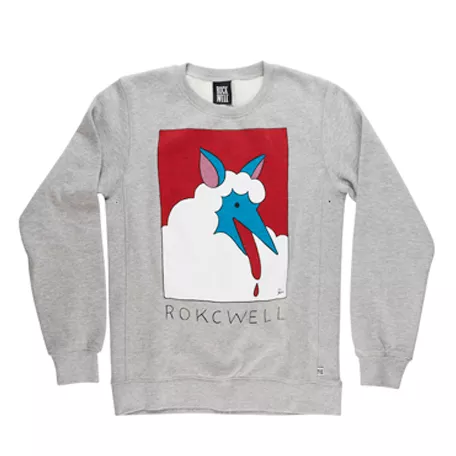 Aaron Clarke was sick of online shopping let downs when he decided to open Fresh Goods Sneakers and Apparel (1491 South Park Street), which turns three next week.
"I can't really claim to have been into fashion, and to be honest I'm still not that into it, high fashion anyway," he says of his interest in style. "I just like good quality, interesting clothing." Seeking out original and creative looks from the beginning, Clarke says along with an online store you'll see Fresh Goods go a little "more grown-up" and hopefully feature local brands this year.
"It's really difficult to run a business, and way harder to run one well," he says of his experience running an indie shop. "Still working on that last part."
Clarke's in celebration mode this week offering tax-free footwear through December 7, then 30 percent off kicks on the 8th, 40 percent off on the 9th and a whopping 50 percent off on the big birthday, December 10.
Pictured: Calming Signals crewneck from Rockwell by Parra, a artist-driven brand from the Netherlands and one of Clarke's personal faves. It's $90.