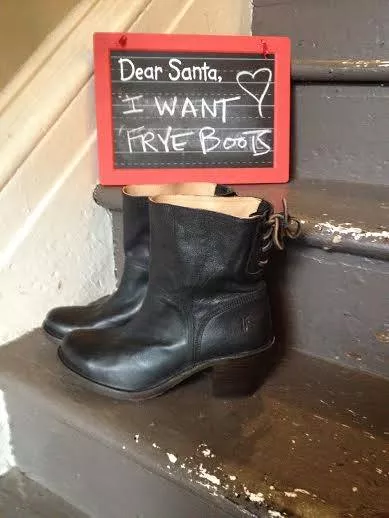 Crimson Clover Boutique (1351 Birmingham Street), the consignment store known for its ridiculous shoe selection and gently-used (or not used at all) brand name fashions, is making a move...up the street.
Stacey Thompson and Jennifer McGrath's styling boutique (and the Best of Halifax winner for Best Second-hand Clothing Store) will ring in the new year a little closer to the bustle of Spring Garden Road, re-opening in a one-level space at 1459 Birmingham Street (that's the Calnen Photography building) on January 2.
But before closing up shop on December 15 to start packing, Crimson Clover will offer 25 percent off EVERYTHING—that includes all those Fryes—this Friday, December 13 and Saturday, December 14. Get 'em while they're hot!