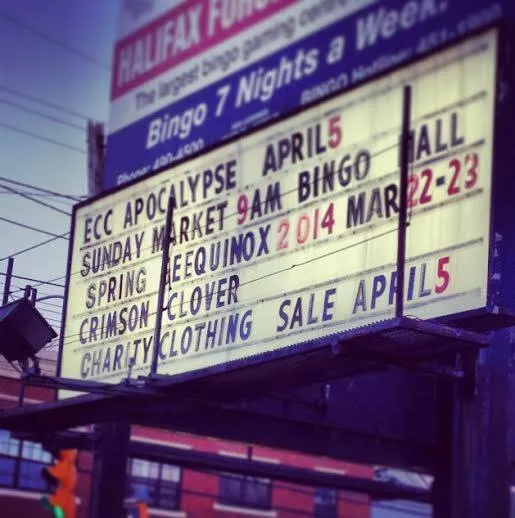 via Crimson Clover
Big sign for a big time yard sale
Crimson Clover Boutique's annual charity yard sale—you know the one people line up around the block for—is this Saturday from 9am to 3pm. But this year, they've gone big.
Downtown's high-end, second-hand shop (located at 1469 Birmingham Street) has moved it's popular discount sale (guys, everything inside is TWO DOLLARS) to the Halifax Forum's Maritime Room (2901 Windsor Street), meaning you've got more room for deal-getting.
And this will not happen:
There's a suggested $5 donation at the door and we suggest you pay it, all funds raised on Saturday benefit the wonderful Adsum House.