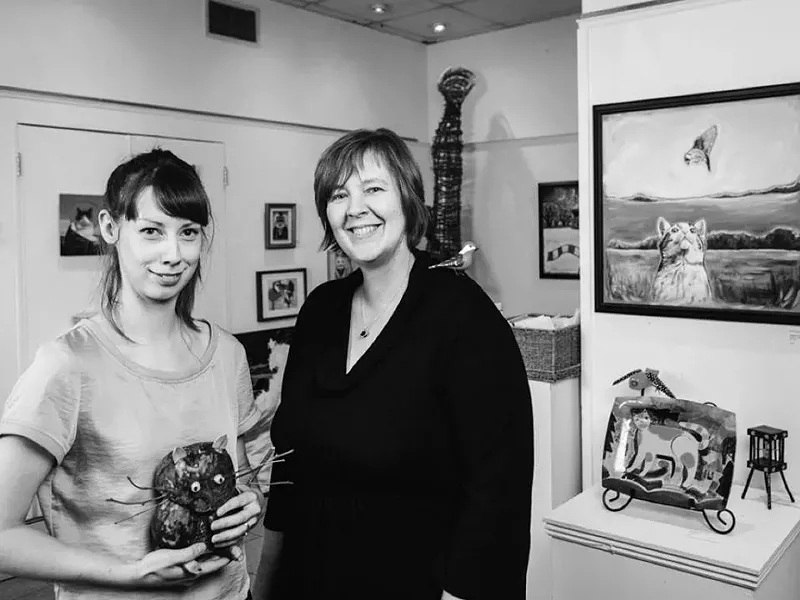 via Argyle Fine Art
Crystal Ross and Adriana Afford wanna send you art once a month
Always working hard to get more people to buy more art Adriana Afford and Crystal Ross, team Argyle Fine Art (1559 Barrington Street), have launched a really great new program inspired by the Community Supported Agriculture model. But, instead of unpacking loads of cilantro from your CSA, you'll get a fresh piece of art monthly, kind of like opening your food box to find blueberries (AKA winning the CSA lottery).
Creative Editions works like this: subscribers choose either six months ($75 or $115 with shipping) or one year ($120, or $195 with shipping) and in return receive a limited edition six-by-nine print—works that are only available to subscribers. Prints will be released 15th of every month, kicking off August 15...so interested parties must hop to it! Show your stark walls some love and subscribe via 425-9456 or gallery@argylefa.com.