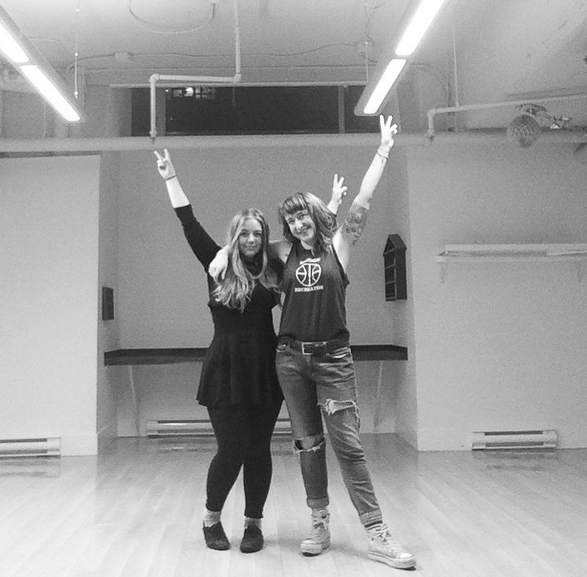 via @bigponyhfx
Emily Ross and Lindsay Stewart's happy moving faces
After weeks of hinting about their move to a new location, Big Pony (formerly of 1453 Brenton Street) finally spilled the beans about their new place via Instagram, natch. The quirky second-hand boutique temporarily closed up shop on April 11 and will be re-opening June 1 at 2168 Gottingen Street, replacing Parentheses Gallery, which leaves at the end of April.
Big Pony owners (and all around cool ladies) Emily Ross and Lindsay Stewart, said the move came after their current location was sold by the landlord, but are stoked to move up to the community-driven north end. "We would love to thank all of our customers and the general downtown area for helping to make Big Pony what it is…and we're very much looking forward to getting closer to this weird dream inside our heads as we plan the Gottingen location," the co-owners said via email. The new location will have all the same great goodies—vintage mens- and womenswear, stationery, jewellery—with a renewed emphasis on amping up their already stellar roster of small independent clothing companies. Giddy up!