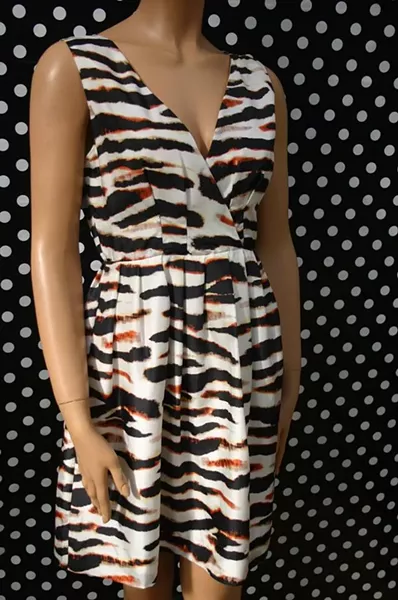 One of RockaLillie's many finds
Lily Dijkland has a serious love for pre-loved clothing. The Holland native has always wanted to open her own boutique, she spent years working in a vintage shop in in Europe before moving to Canada in 14 years ago, since then she's been selling her collection of collected second-hand pieces online. That is until Formerly Yours (6029 Cunard Street) closed and the opportunity to bring her RockaLillie alive offline presented itself.
"It's a perfect chance for me to see how it will be to run a store in Canada and what people are looking for," says Dijkland, who sells women's clothing, footwear and accessories that she's collected from estate sales, bargain hunting and her travels in Europe in sizes 2-24 (and a small men's collection). RockaLille will keep selling from Cunard Street temporarily, Dijkland says when the space is leased out she'll make her next move. Unless, of course, you can convince her to stay?