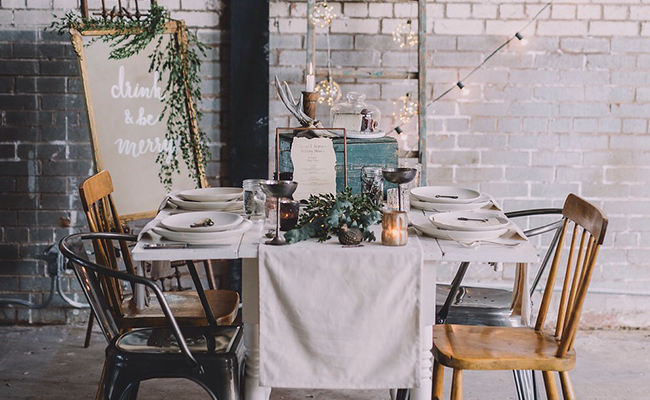 If you're sweating the small stuff—and the big stuff—surrounding your wedding day, Make Merry has your back. Krista Comeau and Jillian Demmons are the detail-oriented pair behind vintage and speciality event rental company, and since moving into their Dartmouth showroom (47 Wentworth Street) they've been plotting a pop-up shop, to bring in brides and grooms outside of their appointment-only hours. An indie, intimate alternative to the usual wedding shows, Tie The Knot will gather some dearly beloved local vendors—like Gateaux Rose cakes, Twig & Twine Floristry, A Creative Destiny stationery and East of Ordinairy's ties—for the first four Saturdays in April (starting this Saturday) from 10am-6pm.
"We're trying to basically create that feeling you get in a lovely little shop, but it's for weddings," says Comeau. She and Demmons cherry-picked some of their favourite wedding-related businesses and makers to join them in store. "We're just so lucky to have so many great vendors here, we just want to boost them up as much as possible. These people are very generous and kind and willing to work really hard for to make beautiful things for people. We definitely have lots of creativity here."
While Tie The Knot marks the ramp-up to wedding season, Make Merry's duo hopes that it'll be the first of a regular series of pop-ups. "It's helpful to kind of feel excited about what can be a daunting experience," says Comeau.