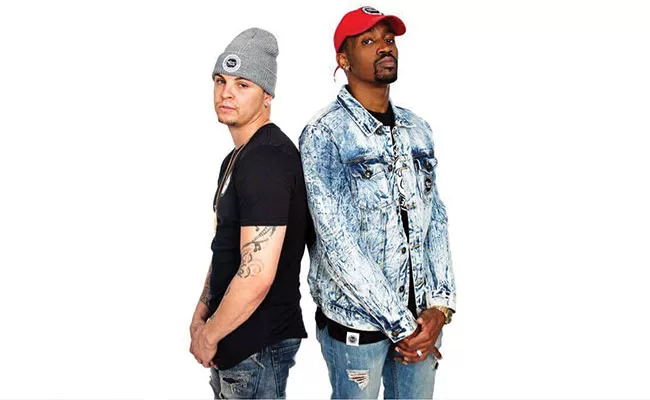 paul adams
Rodriguez and Simon are #winning
Who feels like a winner in their favourite clothing?
Damien Rodriquez
and
Nathan Simon
, founders of Winner's Circle Clothing Co., want to make sure you do. So much so that if you see them strolling down the street, chances are they've got some of their hip-hop-inspired duds on hand, and will sell it to you on the spot.
"We feel that connecting with people is a lot better, seeing people face-to-face, for ourselves, our customers," says Rodriquez. "We want to promote positive thinking through fashion. If we could get you to take selfies with our clothing and post them, then we feel like we've done our job."
Rodriquez wants to incorporate all that's trendy to their customer base—from scoop tees to jogging suits. Winner's Circle's summer line—which will feature ladies tanks and kids' clothes—is in the works and will be off the presses in a matter of weeks.
The brand's website, which was launched last month, currently carries bomber jackets ($100), toques ($25), crew neck sweaters ($50) and tees ($25-$30)—all sporting the Winner's Clothing Co. logo in a palette of blacks, greys, reds and whites. Check it out for yourself
here
.