Jody Godin
had always wanted to start her own business, and a couple years ago she decided to take the leap. After jumping through some hoops and doing some crowdfunding, the
Lily Pad Cat Lounge
(590 Portland Street) is about to open in Dartmouth.
"I love animals, but I especially love cats," says Godin. She got the idea for a cat-centric space as she read up on cat cafes around the country, particularly the Catfe in Vancouver. When the time came to get down to business, she found the rules around animals in food establishments are much stricter here than in other provinces.
"It wasn't until I actually finished my business plan and stuff like that, that I realized 'Oh, OK, so I have to change this aspect and go on from there,'" says Godin.As a result, the lounge will be more focused on cats than being a cafe. Visitors first enter through the shop section of the store, where they can buy cat supplies or merchandise for themselves: "Necklaces, rings—things you'd want to give a crazy cat lady." If they want a coffee or tea, there's a self-serve station with a Keurig machine. After paying an entrance fee, it's time to head to the lounge to meet the resident cats.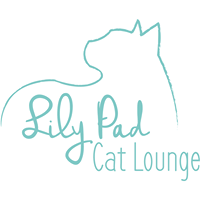 The kitties in question are all adoptable pets from the Nova Scotia SPCA. Godin's job is to ensure they are happy and healthy in the lounge while the SPCA provides the food and vet care. If the cats need a break from people (as we all often do), they can slip through a kitty door to another room.
A couple roadblocks—including a power outage—have prevented Lily Pad from opening in the last few weeks, as Godin hoped it would. She's hoping things will be up and running by the end of next week, if not before.