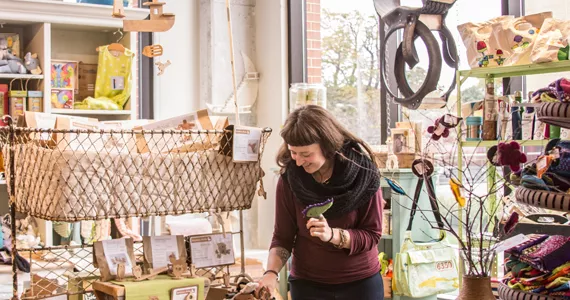 Samson Learn
The P'lovers South Park Street location, before it moved to the north end.
After 25 years,
P'lovers
is closing.
In an Instagram post, owner Shelby Lendrum lamented her store: "Despite my best efforts, P'lovers is closing its doors permanently," she wrote. "My deepest apologies to those who are caught in the turmoil of these sudden events."

Lendrum was a P'lovers employee before taking ownership of the Halifax and Mahone Bay shops—originally owned by Ann Caverzan and Liz Crocker—in 2013. She opened an additional location in Dartmouth, which is now shuttered for good along with the Mahone Bay location. According to Lendrum's post, the Halifax store (3059 Gottingen Street) will briefly re-open for a liquidation sale in February.

Lendrum continued: "I have devoted more than half my life to this company, some of which is recorded here in this virtual world of social media. For that reason, only the Instagram account will remain active. Having said that, it will switch over to a personal account unless I feel it's time to let go of it as well. Otherwise, I will use this platform to remain connected to those interested throughout my grieving, and hopefully healing, process."