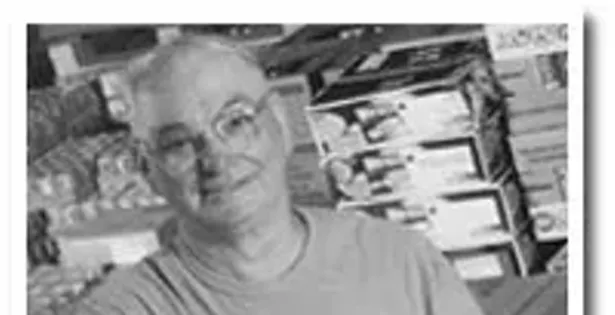 Our experience with Reader's Digest extends mostly to dentist waiting rooms and airplanes, though we often marvel at how some version of RD is printed in a couple hundred countries. But an eagle-eyed reader pointed us to the January 2006 issue, featuring dreamy diver Alexandre Despatie, and its rather earnest feature on reader-voted Heroes of the Year. Between Despatie — who came back from a series of missteps to win twice at the World Championships last year — and Romeo Dallaire is retired school vice-principal Charlie Turner, who's been volunteering at the Halifax West Ecumenical Food Bank, where he's the coordinator, since 1992.
"His operation is so rigourously organized, it has been called a 'boot camp,'" writes Alison Ramsey in "Seeing God's Face in the Poor," "but volunteers are tenaciously loyal. Most are retired, some in their 80s. Turner himself turned 70 last May, but his energy hasn't ebbed. On Monday he restocks shelves, on Friday he does paperwork for Feed Nova Scotia, the umbrella organization that coordinates and supplies 154 food banks in the province. He arranges local fundraisers that raised $28,000 this past year, and he helps with food drives. He does pickups at the 17 participating churches and has been known to swing by the food bank to wash the floor."
Come sail away
Maritime Life and Traditions, a nautical magazine published out of Maine that reminds us of the clipper ships poem from Little Man Tate ("I like clipper ships because they are fast") features, in its winter issue, a 14-page feature about Nova Scotia native Matt Walsh. In "Born and Bred to the Sea," Thomas G. Skahill details (and we mean details) Walsh's rise from a pre-teen with boatbuilding in his blood to a noted designer, racer and teacher in the seafaring world between the1880s and his death in 1960.
"He had won, at least once, nearly every major West Coast yacht race," writes Skahill, "was never protested by nor ever protested against an opponent, and never took money for his racing expertise. He had been named Dean of West Coast sailors in 1935 and would carry the honour until his death."
We will carry your clippings to the death: Anablog c/o The Coast, 5435 Portland Place, Halifax, B3K 6R7.