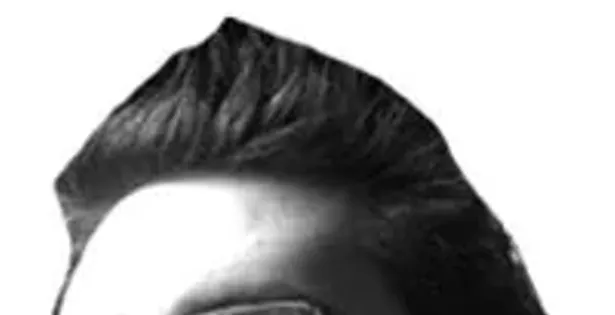 Momentum in support of alternative rockers Great Plains is building faster than the trio can keep up. The band, just returning from its first Maritime tour with Down with the Butterfly and Jenn Grant, has accepted an offer to head back out on the road in Quebec and Ontario the first week of May.
"It's funny because we're not ready to tour by all accounts," says frontman and guitarist Sean MacGillivray. "We don't have a CD out, I guess we could make t-shirts or something if we wanted to. But I feel like I'd be putting the cart ahead of the horse."
Their destination is Canada's music industry Mecca, Toronto, affording drummer Jeffers Lennox a rare hometown appearance behind the skins during the Over the Top Festival on the same bill as The Sourkeys. MacGillivray is elated to be included in a festival known for providing a sneak peek to some emerging, cutting-edge bands.
"One year I went down there with Burdocks and we played with Japanther long before I'd ever heard of them, or certainly before they came out here for the Pop Explosion," he says. "We didn't even apply for it. Eric Warner and Waye Mason from the Pop Explosion jointly approached us and asked us to do a joint Halifax Pop Explosion-Over the Top showcase."
After what MacGillivray describes as "the little tour they shouldn't be going on" featuring additional dates with Magneta Lane and Mayor McCa, the group will hunker down and release the heavily anticipated nine-track Home of the New Totem.
"The record is done, at least from my point of view. It still has to be mastered and we're sorta looking into the whole label thing now. We have a couple of people we're going to be talking to," he says, withholding any specific names. "Some higher-ups got advanced copies of the record over the Juno weekend, but I'm not super optimistic about the major label stuff, I'm thinking more mid-sized indie. But we'll see."
However, having said that, major-label interest is welcome.
"Not to say if EMI came knocking I would say no, but I don't think it'll get to that point," he says. "We're still a pretty new band."
Great Plains next performs for the kids on April 15 at the Pavilion.
Coast call
Satisfying your weekly requisite for atmospheric rock, the Toronto group of which this publication shares a name is back in town on April 14 at The Seahorse. The Coast, who packed the Khyber last fall, are following up its six-song EP from 2005 with the Halifax release of its debut full length. Entertaining multi-instrumentalists The Bears round out a stellar bill.
Release me
No word yet on specifics for City Field or Super Friendz pending album releases, but guitarist and vocalist Matt Murphy will offer up his debut film role in The Life and Hard Times of Guy Terrifico on DVD May 6.
Share the buzz. email: scene@thecoast.ca