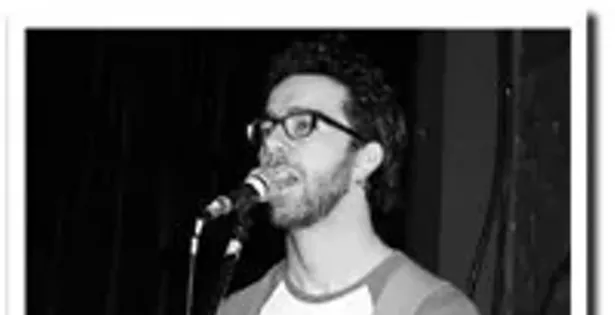 photo David Cieplinski

Clumsy CD release
November 5 at Ginger's Tavern
The Good Times, Hard Times Picket Line Band set the tone for a folk-infused evening as CBC purveyors, employees and listeners, gathered to celebrate the release of Clumsy's debut album. "It seems CBC's workforce came out more cohesive since the lockout," said Clumsy, AKA Kevan Corbett. "I know that the record has been out for a little while now, but how can anyone really celebrate a CD release without attributing the CBC?" Decked out in a baseball

t-shirt and black-rimmed glasses, an unshaven Corbett sang folk tales with a borrowed Gibson. Clumsy deals with unrequited love, travelling and quirky metaphors that accent Corbett's boyish charm. In attempts to re-create the album, he mimicked Reverend Billy Sunday's 1931 sermon mid-song: "Can I get a Hallelujah? And a bucket of Amen?" He has a unique flair for writing Canadianisms, as the romantic ballad "Growin' Down" gushed about the country and its treasures: "I'll hang out with my dog/ Rex Murphy/ and all my friends at the CBC." And basically that was exactly what transpired. OK, so Rex Murphy wasn't there.