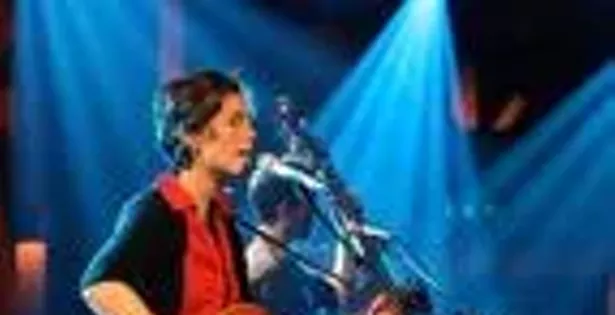 Last July, CBC-TV offered up free tickets to a series of six tapings of performances by Atlantic Canadian musicians for a series called East Coast Sessions. Until the White Stripes showed up later in the month, it was by far the scarcest ticket in town.
And for good reason. Some artists, like Meaghan Smith—who kicks off the series with Old Man Luedecke tonight at 7:30pm—packed the stage with musicians, while others like Amelia Curran and Joel Plaskett went it mostly alone, the latter save a few backup singers and his Dad. It was here that we finally saw and fell in love with buzz band hey rosetta—we believe our reaction upon hearing "The Simplest Thing" went from a derisive "sounds like Coldplay" to an awed "This is coming out of Newfoundland?" over the course of six minutes—and watched as Fall Horsie's grandiose ambitions were finally met with complimentary production values. We saw a name-dropping Gordie Sampson be ably blown away by Jenn Grant, who brandished a magic wand during "Rainy Day," and felt for Jill Barber, who had to redo a couple songs even though she obviously didn't want to. (A consummate pro, she nailed them with a smile on the second pass.) And we saw the scene itself come to life on stage, like a little clip show stretched over six days, as musicians changed outfits and hairstyles and instruments, moving from spotlight to support, backing each other up, helping each other out, and making each other that much better. —Tara Thorne
Visit the website for some preview video and recordings, and keep this handy schedule around as the series stretches across TV screens for the next few weeks.
Fri April 11 | 7:30p | Meaghan Smith + Old Man LuedeckeMon April 14 | 7:00p | Joel Plaskett + Fall Horsie Fri April 18 | 7:30p | Jenn Grant + Andrew WhiteMon April 21 | 7:00p | hey rosetta! + Amelia CurranFri April 25 | 7:30p | Jill Barber + Andrew WhiteMon April 28 | 7:00p | Rose Cousins + Nathan WileyFri May 2 | 7:30p | Rose Cousins + David MylesMon May 5 | 7:00p | Fall Horsie + Gordie SampsonFri May 9 | 7:30p | Joel Plaskett + Catherine MacLellan