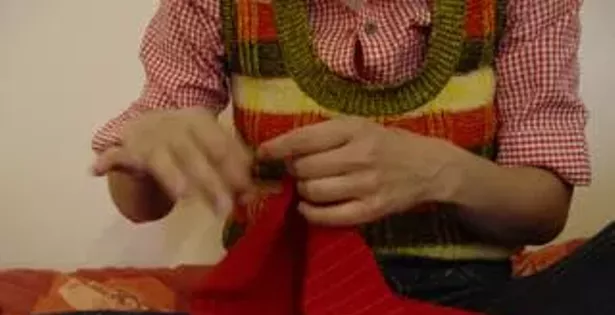 A free workshop at the newly renamed Roberts Street Social Centre (5684 Roberts) is unintentionally but appropriately timed to be an alternative to Beijing Olympics-watching (and a shameless plug for our armchair blog). On Wednesday, August 20 Tracey Prehay will be conducting an open-air sewing evening, to create Hu Xiu. These are traditional cotton sleeves that go from wrist to forearm, worn by the working-class in China to protect their arms and clothing from stains and dirt. According to Prehay's website seamline.org, these are remnants from pre-Cultural Revolution China, that serve a practical function and denote class.
Participants will be encouraged to create semi-high fashion items by hand-sewing a simple pattern, "while adding to a discussion on cultural encounters, the marketplace and the notion of mimicry." Prehay, whose work involves pop culture, fashion and textiles, has conducted this project in the past, with Anne Schiffer, as a live radio event.
According to writer Deepa Naik, "Women's personal narratives are rooted in an oral tradition---historically, women would gather together in the evenings or early afternoons to share stories whilst darning socks, sewing trousers or knitting sweaters." Pre-register for this really interesting experience at anchorarchive@gmail.com.