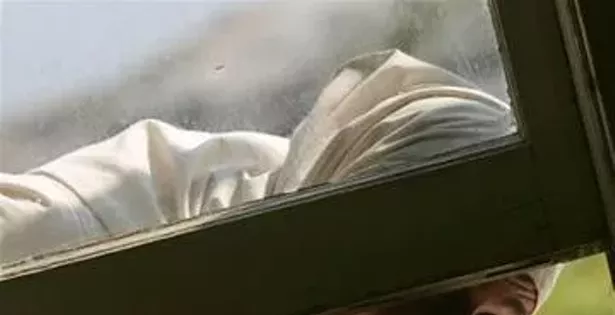 After five seasons and over 400 performances, it's time to say goodbye to The Peggy Show, John Beale's comedic look at the history of Peggy.
"I'm excited to start something new," says Beale, who received a grant to go back and study masters clowning with his Parisian teacher next spring. Beale's last year-lonng studies in the belle city resulted in The Peggy Show. "I got the money and I felt it was time to start fresh and make a change. A clean state and start creating from scratch again."
Beale wants to return with a concept of a new show, which he hopes to open next August, ideally one he can tour around Nova Scotia, Canada and the world. He says, "So many people were interested in doing the show in other places, I joked about going on a world tour.
We did On The Waterfront festival and it went great, but I realized that it was built in the schoolhouse for the schoolhouse in Peggy's Cove. It was a very organic, awesome process but it was really a weird thing to take it out of there. I can still take the flavour and the humour and the fun of the show, and it can be any show then. I'm hoping to craft something I can start at Peggy's Cove, either indoor or outdoor---I've been thinking outdoor because the backdrop there is so stunning---I've been looking at it for five years now. Do it for the summer and then put in a suitcase."
Although Beale is excited about his new adventures, there's a part of him that's sad to leave Peggy behind: "These characters have become part of me, I become excited every time I perform it. It's the most fun I've had as an actor, the most challenging, the most rewarding and the most open with the audience."
Go say goodbye on Saturday August 23, 4pm at The Little Red Schoolhouse in Peggy's Cove. Tickets are $10/$5 for kiddies. On Monday, September 22 at 7pm there's a celebration for Peggy and to help fund Beale's next creation. Tickets are $25 and include music, food and fire. To reserve call 902-823-2099.