Glen Matthews writes from Sundance: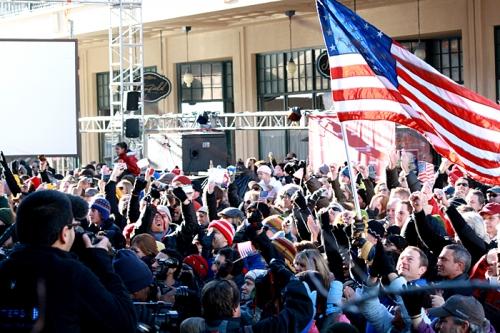 A few weeks ago whilst planning for this whimsical adventure, I was pleasantly surprised to learn that we would be on United States soil when Barack Obama's inauguration would take place. We woke up early enough to catch a bus down to Main Street where they had a whole bunch of monitors set up with huge speakers for everyone to experience the event.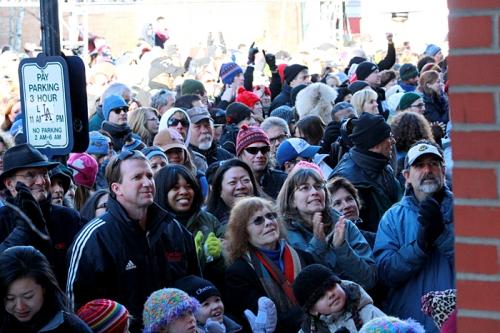 The whole thing was truly inspiring. I think being around a mob of Americans who were so damn desperate for any resemblance of hope, made the event that much more thrilling.
I could have easily had tears running down my face if I wasn't so terrified of getting in touch with my emotions. Here's some photos from this morning…
Read more about the day and the films at glenjm.wordpress.com.