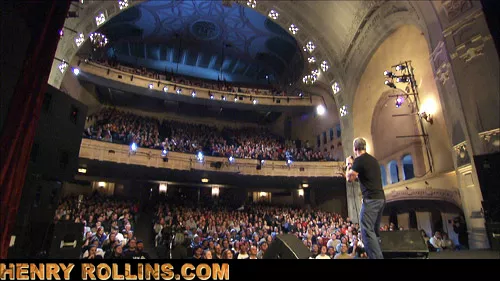 You and a friend could be in that audience (or a reasonable facsimile) for $0!
Henry Rollins wouldn't want you to spend your hard-earned money on a ticket to his show March 19 at the Rebecca Cohn, especially not if you could win tickets instead.
CKDU 88.1FM is currently holding a contest and giving away two tickets to the lucky duck can identify four song clips (artists too) that will be airing regularly over the next couple of weeks. The draw of the qualifying contestants is being held on December 18.