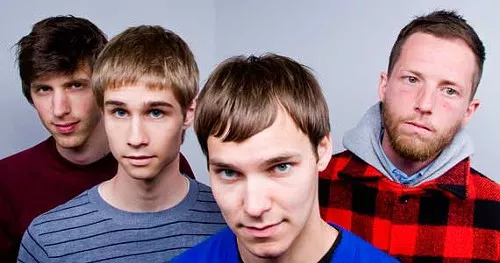 I have been getting a few emails with SXSW news so I thought I would share. Sadly Long Long Long will no longer be accompanying the Halifax contingent to the festival due to a lack of funding. The band says they're still planning on a spring/summer 90-day tour through the US (with a few select Canada dates.) Duzheknew and Cousins will still be attending the festival as part of an insane 65-date U.S. and Canada tour. Carmen Townsend, In-Flight Safety and Rich Aucoinare also heading down, as is Jenn Grant.
Halifax hip-hop will also be represented with the presence of Juno-nominated Ghettosocks and Fresh Kils, along with Wordburglar and Jesse Dangerously.
Don't be too sad. Be happy for the bands who didn't get their funding and are going on tour anyway - as they should - and will soon be enjoyed by audiences far and wide. Some fundraisers are being planned to help bands allay their costs - keep your eyes on this space for more info.
On a happier note, the Khyber compilation tape featuring Cousins, Duzheknew and Long Long Long's hip-hop cover band Trash Heap is now available to stream and buy online.