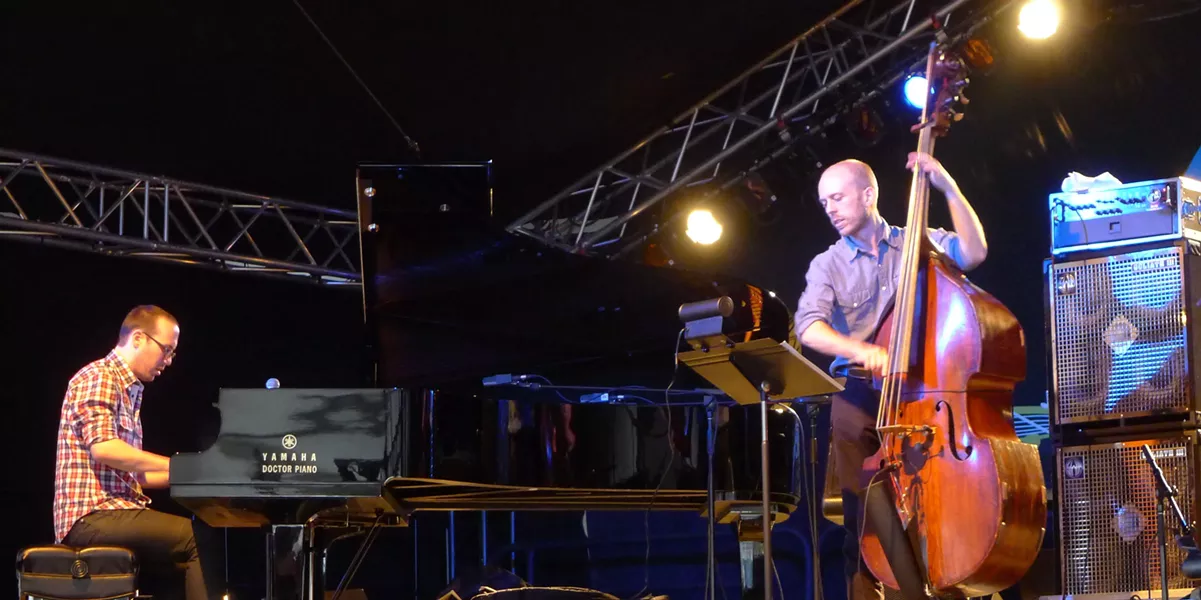 Jazz Fest's opening night kicked off with Tel Aviv's
Yaron Herman Trio
, a fusion of pop, jazz and classical music. Not only did their rendition of
Nirvana
's
Heart Shaped Box
make the '90s seem glamorous,
Courtney Love
could almost be deemed classy.
As the cotton candy pink sunset over the harbour, Yaron Herman Trio serenaded a full concert tent of jazz enthusiasts with some originals, a few Israeli compositions and a whole lotta heart. First timers to Halifax, the city welcomed the trio with open arms. Not to mention a great way to ring in the Jazz Fest's new waterfront set up.
Beneath the stars and night sky, The Bad Plus made a dreamy soundtrack with their blend of contemporary jazz and classical elements warming the brisk summer's eve. Their rendition of Stravinsky's Rite of Spring, a world famous ballet, reworked an old classic. Later, they continued this theme with a cover of Black Sabbath's Iron Man. Bad Plus' transformation is butterfly-like, fluttering between rock, jazz and classical genres. Architect Christina Guadalupe and filmmaker Noah Hutton's beautiful multimedia presentation added intriguing visuals to an out of this world auditory experience.