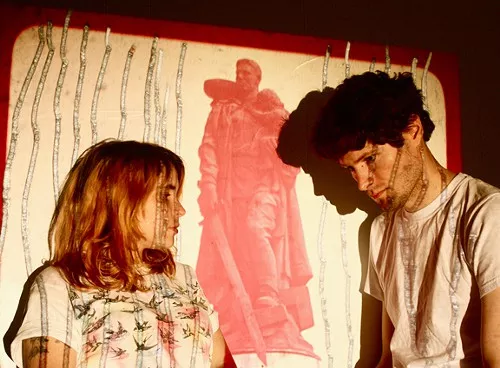 In the new Dog Day video for "Mr. Freeze,", directed by Andrew Hines and Mike Clattenburg, a chicken that might be named "Crumples" takes a nap in the backseat of a car and Seth Smith goes swimming with a shark. Does he survive, and what will be left of him?
That freezing video lake looks good. I want to swim in it, or wrap my arms around an animal in the woods. I think I'm going to go do both of those things. Happy Long Weekend.
DOG DAY - MR FREEZE from Andrew Hines on Vimeo.