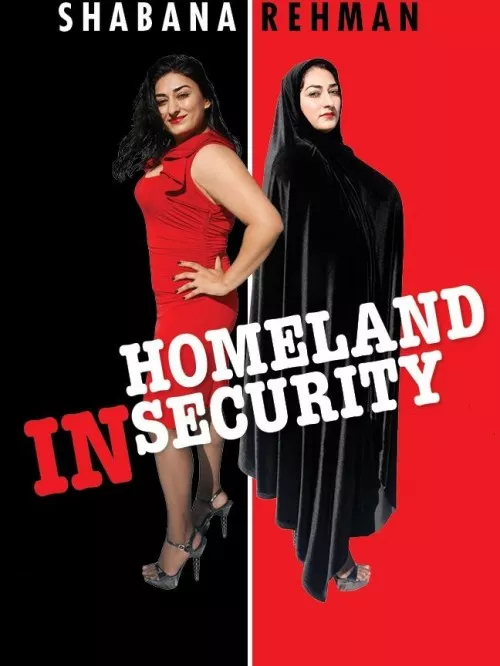 There was great news on Day 7 for The Fringe—-with four days still left in the festival, the box office had surpassed last year's total!
Kingdom and Fatherland: Homeland Insecurity, the autobiographical show by Pakistani-Norwegian Muslim comedienne (There's a mouthful for you!) Shabana Rehman, certainly packed them in at The Bus Stop. Rehman is and gutsy, likeable performer whose powerful story of triumphing over sexism, racism and abuse deserves to be heard. The show seems to be a bit of a work in progress, starting off strong but flagging a little in the middle. Still, it's not every day that you'll see a performance that can make you laugh, cry and seethe with righteous indignation. Go hear this woman roar!
Against the Odds is beautifully wrought story of family, loyalty and mental illness. Actor Jade Blue portrays Flora, a mathematical savant who has spent several years in a mental institution. She also portrays the most important people in Flora's life—-her beloved father and his bon vivant friend Jack, her selfish mother, her contemptible grandfather and her kind aunt. Blue is a pleasure to watch and does a remarkable job of differentiating each character in voice and physicality. The play explores the roles of chance and choice in a unique and interesting way, leading to a heartbreaking conclusion.
Beauty and anger take centre stage with local writer/musician Shauntay Grant's lyrical Steal Away Home. Gospel music, spoken word and even Scripture are woven together to tell the tale of Sista, an African Nova Scotian woman who has suffered sexism, racism and abuse (Feels like a bit of a theme on Day 7). Three amazing actors (Naomi-Joy Blackhail-Butler, Jessica Brown and Suzy Hansen) all play Sista, as well as her mother and grandmother, sometimes in unison, sometimes solo. Visually and aurally, this piece is gorgeous, but its subject is grim: Sista is consumed with anger against God, her family, white people, and especially against Black men. And while she has good reason to be angry, it's hard not wish for some glimmer of forgiveness and peace at the end of this play.
For shows times and locations visit www.atlanticfringe.ca